A Minnesota man is being held without bail after admitting to murdering his 89-year-old mother over frustrations brought on by a bedbug infestation.
Michael Theodore Gallagher, 62, made multiple attempts to kill his mother before finally suffocating her with a garbage bag in their downtown Minneapolis apartment.
Authorities said Monday that bedbugs sparked the brutal killing. According to prosecutors, Gallagher called 911 on Friday after killing his mother.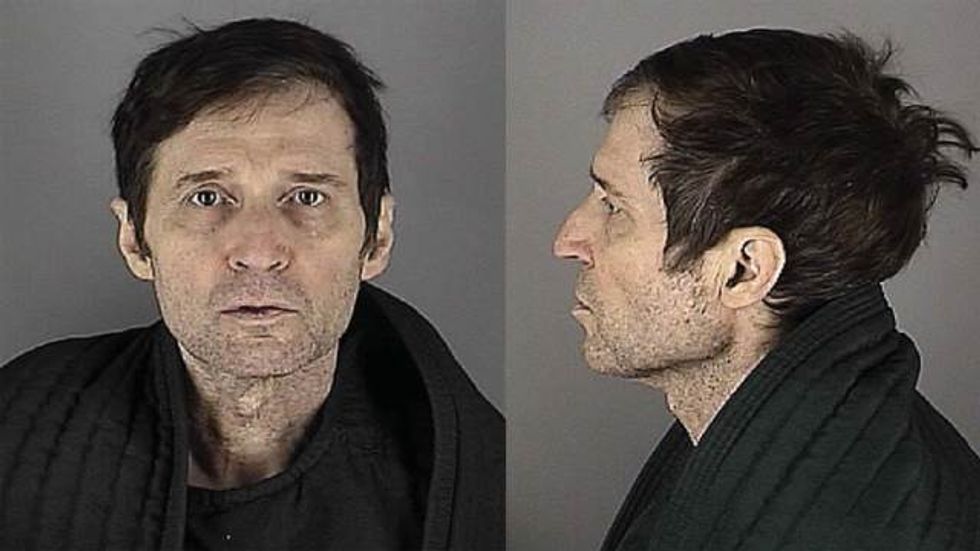 Michael Theodore Gallagher, 62, told police he killed his mother over a bedbug infestation. (Image Source: Hennepin County, Minnesota, Sheriff's Office/NBC News)
A probable cause affidavit filed Monday reveals that Gallagher confessed to the killing of Patricia Ann Gallagher, telling police he was "despondent" out of fear that their landlord would refuse to renew their lease because the place was infested with bedbugs.
What did Gallagher's mother have to do with this? According to the affidavit, he told police that his mother "has a lot of things to move." It remains to be seen how that response will go over in court.
Five hours after attacking his mother, Gallagher called 911. When the dispatcher asked what had happened, the defendant said, "blunt force trauma." He admitted to using a sculpture — of himself — to kill his mother and that there was "suffocation" involved.
Gallagher told investigators that he climbed on top of his mother as she was lying down and hit her five times with the sculpture. After that didn't work, Gallagher tried to smother her with a pillow and strangle her with his hands, prosecutors said.
Finally, Gallagher grabbed a garbage bag and "held it over the victim's face until she died."
An autopsy performed at the Hennepin County Medical Examiner's office found that Patricia Gallagher died of "complex homicidal violence," with several blunt force injuries to her head and evidence of neck compression.
Gallagher's hearing is scheduled for Tuesday afternoon in Hennepin County District Court, where he will be tried for a single count of second-degree unpremeditated murder.
—
Follow Carly Hoilman (@carlyhoilman) on Twitter