During the holidays, perhaps more than any other time of the year, many of us bear witness to the painful fact that some people just can't handle their alcohol as well as others.
A recent Finnish study suggests that certain individuals are biologically inclined to experience a radical change in personality when drinking.
Researchers involved in the study interviewed 156 people, asking them questions about their personality traits and their history with alcohol.
The results revealed that those carrying a certain genetic mutation were more inclined to aggressive outbursts, fighting and impulsive behavior after a few drinks.
Dr. Roope Tikkanen, the University of Helsinki researcher and psychiatrist who led the study, claims that a point mutation in the serotonin 2B receptor gene can spark this impulsive behavior, which is magnified with the consumption of alcohol.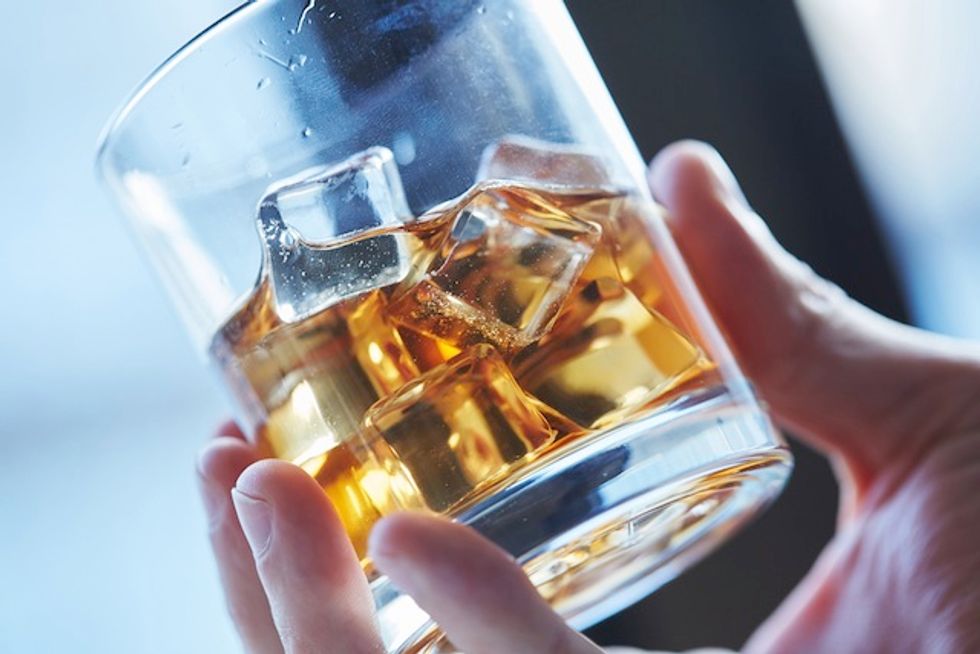 Photo: Shutterstock/Maminau Mikalai
"The results also indicate that persons with this mutation are more impulsive by nature even when sober, and they are more likely to struggle with self-control or mood disorders," Tikkanen wrote in the journal Translational Psychiatry, published this year.
According to Tikkanen, carriers of the mutation have fewer of the brain receptors that aid individuals in controlling impulsive behavior.
"The impact of one gene on complex phenomena is typically minor," Tikkanen explained. "But it is possible to identify the impact of such a genetic mutation in the Finnish population, as our historical isolation has led to a relatively homogenous gene pool."
The genetic mutation identified in the study is present in 2.2 percent of the population. More than 100,000 Finns are carriers.
Tikkanen's findings may help to explain the role of the serotonin 2B receptor in the health of non-Finns, or point to other behavior-related genetic mutations.
Though no medications are currently available to treat the malfunctioning serotonin 2B receptors, a growing knowledge of the function of the serotonin 2B receptor may lead to new pharmacological innovations.
The researches concluded that if their results prove significant in larger clinical samples of patients who struggle greatly with impulse control, "several preventative measures" can be taken. The most obvious measure would be limiting alcohol intake. Other measures include attempting to "achieve control over behavior through cognitive-behavioral psychotherapy or medication."
Drinking has the potential to make everyone slightly more impulsive, but modern biological findings are able to tell us exactly how unique this impact is.
Dr. Rachel Winograd of the University of Missouri conducted a study this past year in which she identified four different "types of drunks," which range from the lightweight "Nutty Professor," to the cool, mellow "Hemingway."
So this holiday season, you might consider taking it easy on your belligerent "druncle" — we can't all be Hemingways.