New Yorker Ron Cutlip believes that people are absolutely "thirsty and hungry for [the] true meaning of Christmas," so he sets out each year to try and bring the gospel to life, hosting a surprise living nativity in the center of Manhattan.
"New York City is a busy place and it's easy to lose sight of the true meaning of Christmas. I grew up in Olney, Maryland, which was a small town," Cutlip, a golf course architect by trade, told TheBlaze. "We used to have a live nativity every year at one of the local churches. I have always carried that memory with me and wanted to share that experience with my new small town, New York City."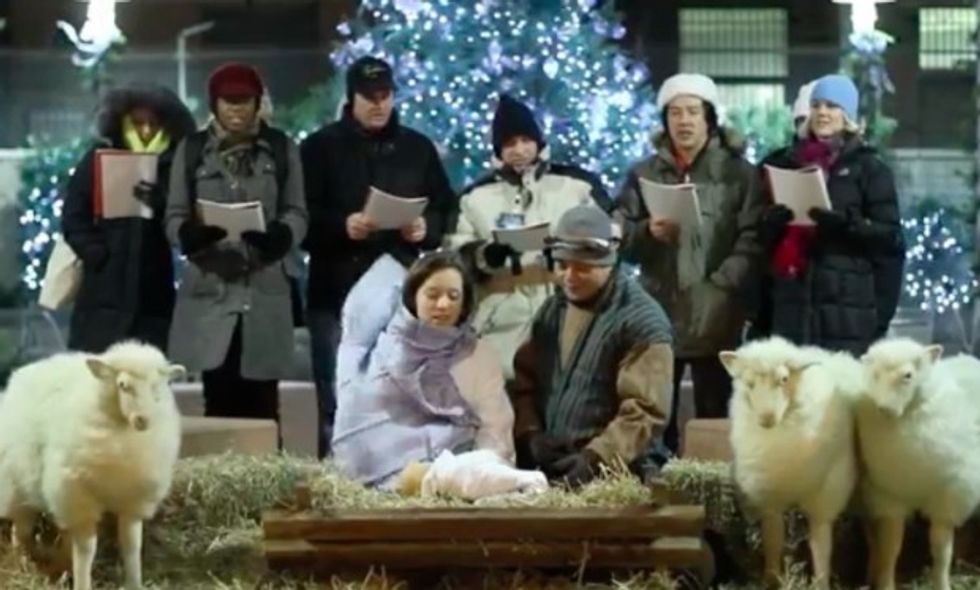 A photo of the live nativity (YouTube)
Cutlip generally calls friends and strangers, alike, to a local park to come together and sing carols, while reenacting the traditional nativity.
This year was the first time that Cutlip — who has hosted the event for nine years — was permitted to host the "secret" nativity in Times Square, as he had repeatedly been denied a permit by New York City officials to do so.
"There were tons of excuses the city gave me with all of its political-correct ideas," he said of the four previous rejections.
Regardless of the location, though, Cutlip believes that the nativity brings about great joy, helping to get people in the holiday spirit.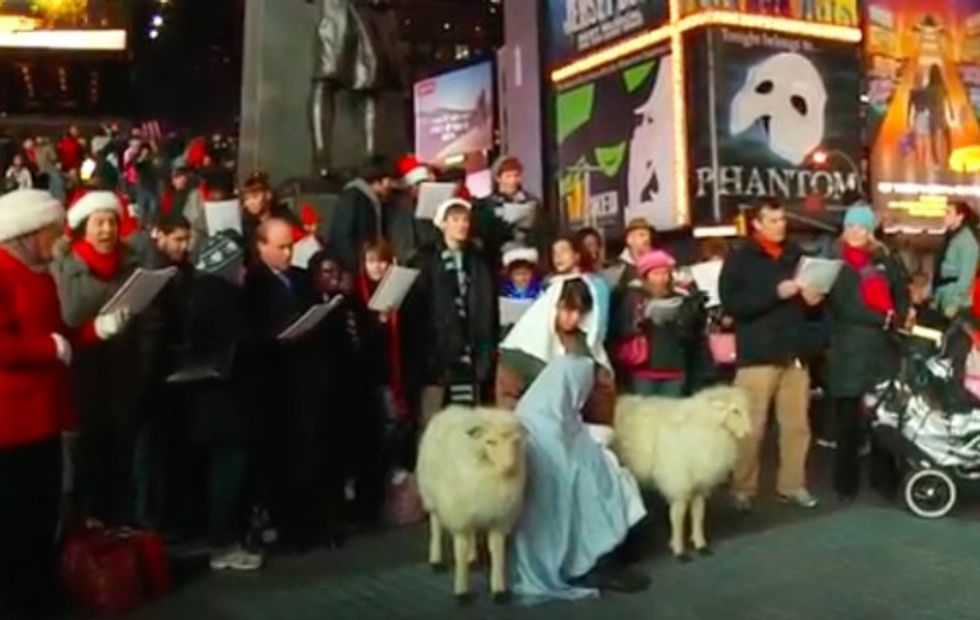 Individuals assemble for the live nativity inside New York City's Times Square (YouTube)
"New Yorkers are always busy. They carry burdens and stress," Cutlip said. "After participating in the nativity, many have shared that it puts them in the Christmas spirit and they carry that feeling throughout the season."
Watch the secret nativity unfold below:
Cutlip said that his goal is to "spread the hope and joy we have in Christ and to share with people that Jesus can meet them on the streets where the live, where they work, where they play."
He said that he simply wants to share that message in an incredibly simple way.
--
Follow the author of this story on Twitter and Facebook: