Scientists were left stunned by what a wildlife official caught on camera off the western coast of Australia.
Grant Griffin with the Australia Department of Parks and Wildlife took a photograph of two critically endangered sea snakes previously thought to have been extinct.
"We were blown away, these potentially extinct snakes were there in plain sight, living on one of Australia's natural icons, Ningaloo Reef," said Blanche D'Anastasi of James Cook University in a press release.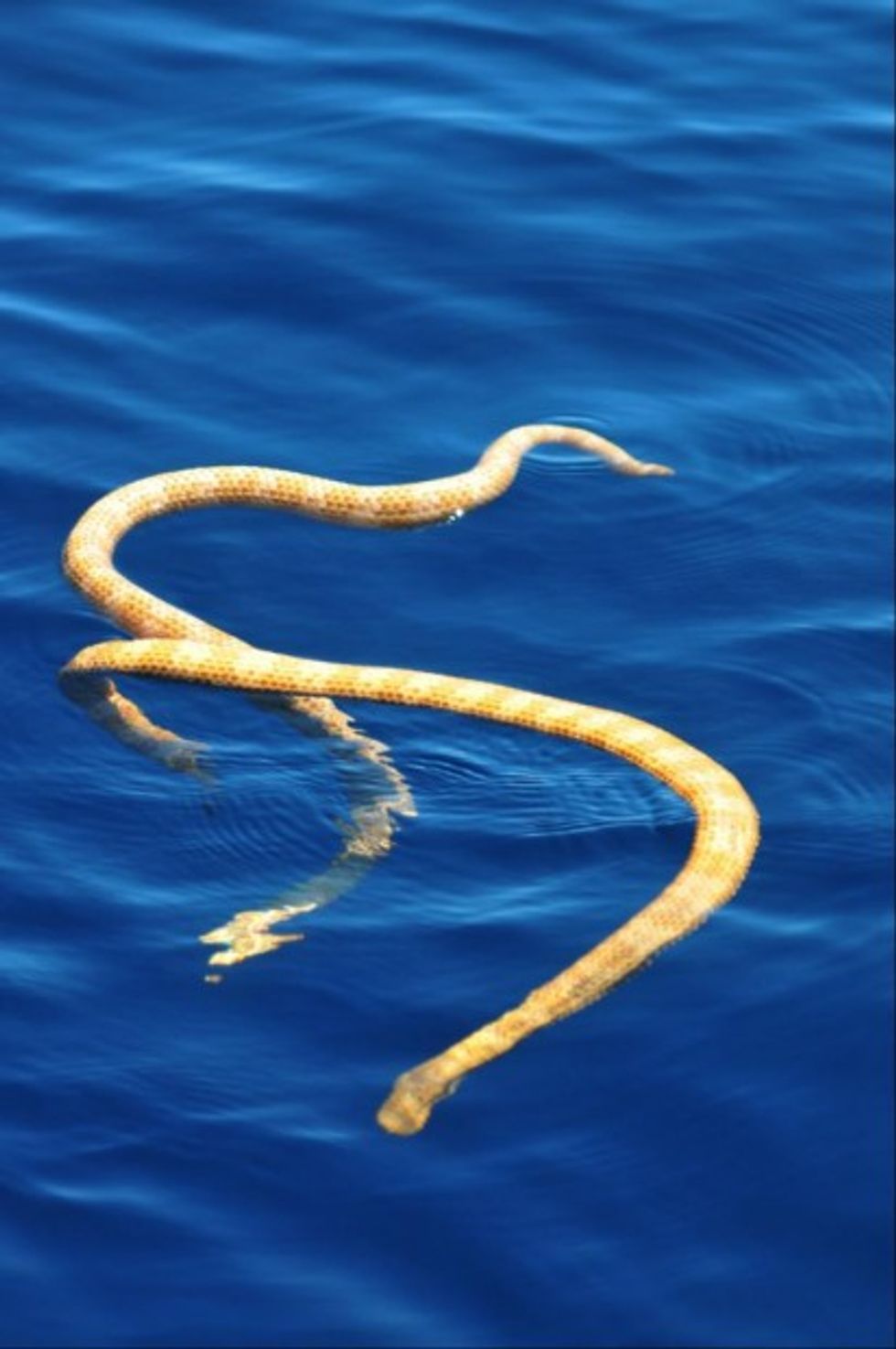 GRANT GRIFFIN, W.A. DEPT. PARKS AND WILDLIFE
"What is even more exciting is that they were courting, suggesting that they are members of a breeding population," D'Anastasi added.
Experts said the discovery was important because it allows wildlife activists to do what they can to protect the species.
"This discovery is really exciting, we get another chance to protect these two endemic Western Australian sea snake species," D'Anastasi said.
Nevertheless, sea snakes have been declining in the area — and scientists aren't sure why.
"Clearly we need to identify the key threats to their survival in order to implement effective conservation strategies if we are going to protect these newly discovered coastal populations," said Dr. Vimoksalehi Lukoschek of the Centre of Excellence for Coral Reef Studies.
—
Follow the author of this story on Twitter and Facebook: