Stunning new video shows a firefighter on the second floor of a building – and then jumping out of the window after his clothes catch fire.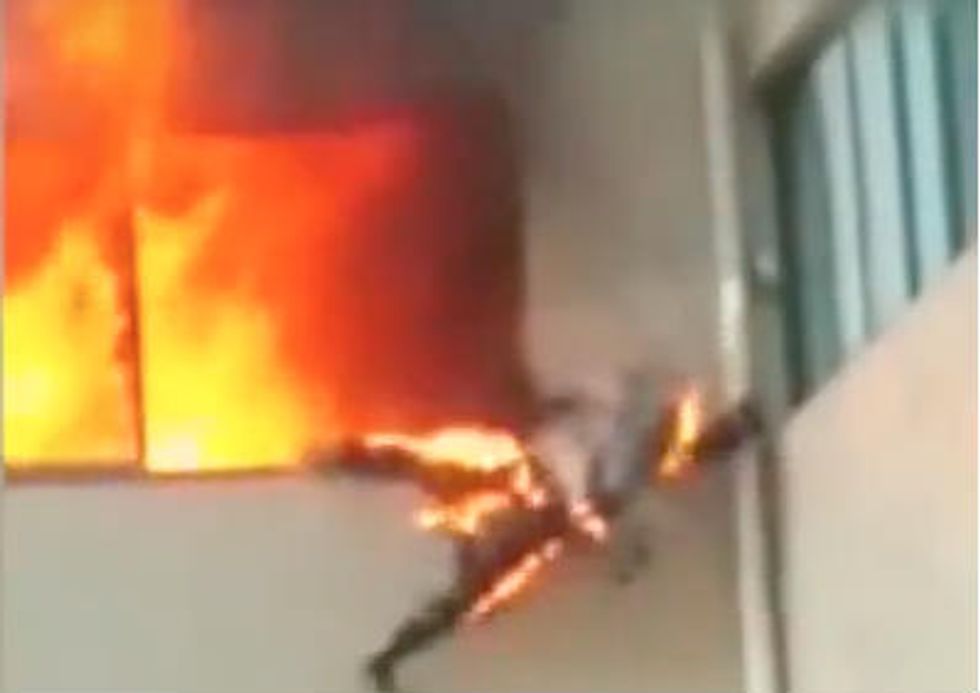 Image source: YouTube
It happened in China's Hubei Province Thursday and has gone viral on Chinese social media.
In the video, a firefighter can be seen standing by the window with flames blazing behind him as he appears to be plotting a safe escape route. But before he can get out,  his clothes catch fire, leading him to jump out of the second story window while latching onto the fire hose. A group of people down below can be seen running over to help soon afterward.
Amazingly, the firefighter suffered only a few minor burns on his hands, the Telegraph reported.
An investigation into what caused the fire is ongoing.
See the incredible footage below:
(H/T: Fox News)
–
Follow Jon Street (@JonStreet) on Twitter