Conservative columnist George Will penned a column Wednesday in which he said the "highest priority" for conservatives should be stopping the candidacy of Republican frontrunner Donald Trump.
Will, who called Trump a "fundamentally sad figure," railed against the real estate mogul for his recent praise of Russian President Vladimir Putin.
"Trump has forced conservatives to recognize their immediate priority," Will wrote.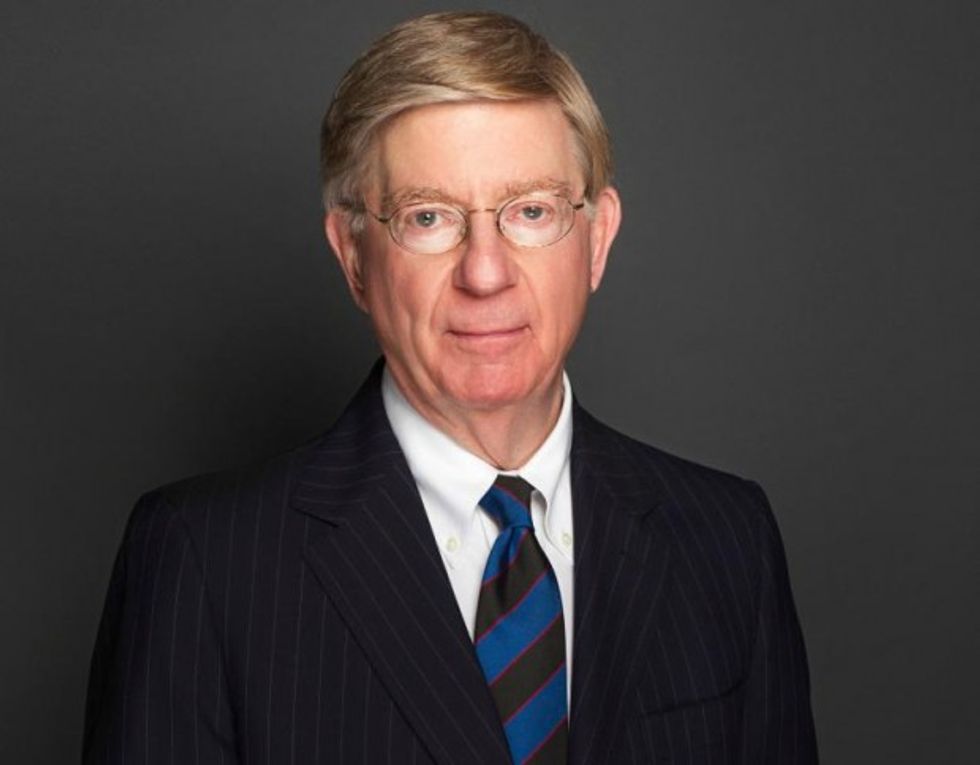 Image source: Fox News
"Certainly conservatives consider it crucial to deny the Democratic Party a third consecutive term controlling the executive branch," the Fox News contributor added. "But first things first. Conservatives' highest priority now must be to prevent Trump from winning the Republican nomination in this, the GOP's third epochal intraparty struggle in 104 years."
Will concluded his column by writing that if Trump is the Republican presidential nominee, "there might not be a conservative party in 2020 either."
(H/T: Mediaite)
—
Follow the author of this story on Twitter and Facebook: