No one was safe from Donald Trump's Christmas Eve tweet-storm.
The Republican frontrunner spent an hour on a mini-tirade, targeting political rivals and the journalists who cover him.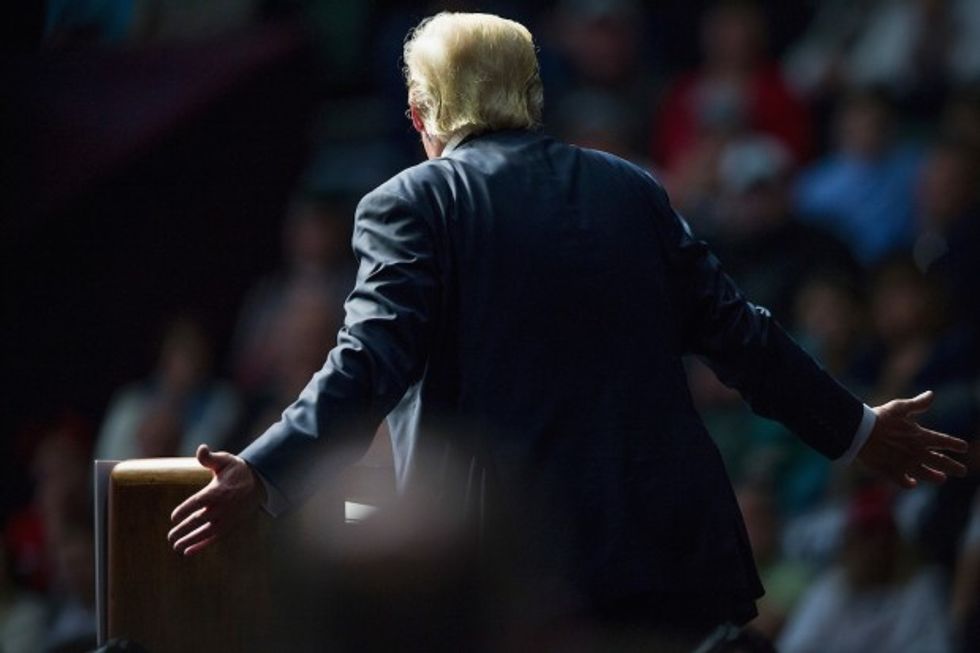 Scott Olson/Getty Images
Trump first attacked 2016 rival Jeb Bush, slamming him over ads pitting the two against each other.
The real estate mogul turned his attention next to Amy Chozick and Maggie Haberman, two political reporters at The New York Times.
Trump wasn't done yet. His next tweet zeroed in on Hillary Clinton, who he called a "totally flawed candidate."
Trump then went after "Meet the Press" host Chuck Todd, criticizing him for using a poll he didn't care for.
Trump then concluded his Christmas Eve rant, informing his followers that he would be "going to church tonight."
—
Follow the author of this story on Twitter and Facebook: