The city of Wadena, Minnesota, has received a lot of press this holiday season, but one woman thinks there is something the media overlooked.
Back in November, city officials voted to remove a cherished nativity display from a local park after the Freedom From Religion Foundation, a Wisconsin-based atheist activist group, threatened legal action.
Every year, the tiny city of roughly 4,000 would set up the beloved nativity in Burlington Northern Park, but the trouble began last year when the display was moved to a central location, TheBlaze reported previously.
"They were offended that we had put it out on city property," Mayor George Deiss said. "When something is put up that many years it becomes a tradition to the city."
But just recently a woman named Joan Anderson emailed TheBlaze, indicating that there is much more to this story.
Anderson, an Illinois native, was in Minnesota visiting her brother in a nearby town and decided to make a detour to see if there was any Christmas spirit left in Wadena.
What she found was what she describes as "a blue-collar town full of the Love of God and the birth of Jesus."
The town, founded in 1858, has a long history of faith, with nine churches to serve its minuscule population.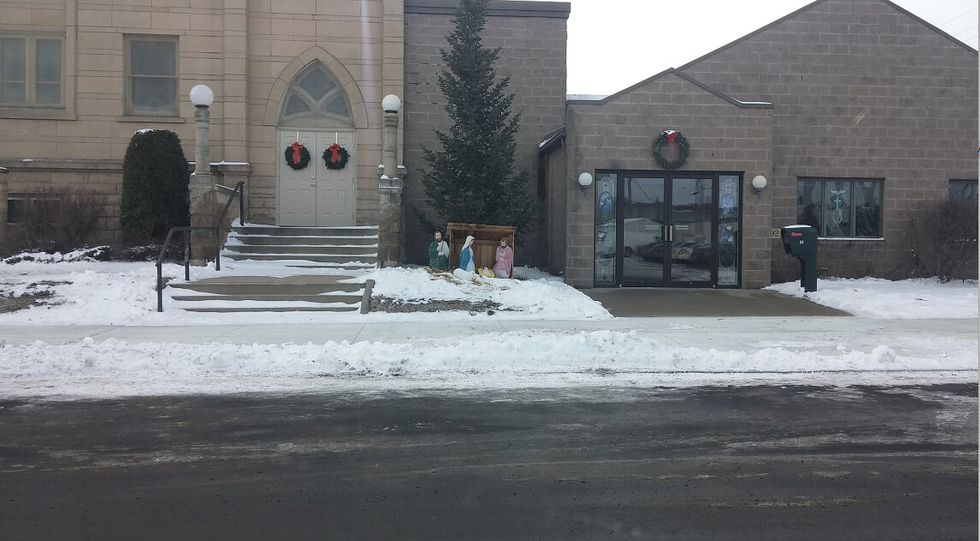 Photo by Joan Anderson.
Anderson drove past many of the churches before stopping for lunch at the local diner, Boondoggles. In her email, she described the friendly service she received and the unique scene she witnessed.
"These were hard-working farmers, laborers, truckers working hard to put food on their table and keep Christ in Christmas," Anderson wrote. "But there was something different — it took me a while to put my finger on it."
Then, while glancing around at the packed diner, she realized: not a single customer had a cell phone out. She noticed that people were talking to their spouses, laughing with their children and talking about their Christmas shopping.
Many of the patrons prayed before their meal. Anderson described the scene as "surreal" and "fantastic."
As for the nativity scene debacle, Anderson discovered that there were a few things the FFRF might have overlooked.
After leaving the diner, Anderson took a stroll down the whole two blocks that comprise downtown Wadena. To her delight, she saw Nativity scenes in "nearly every shop window."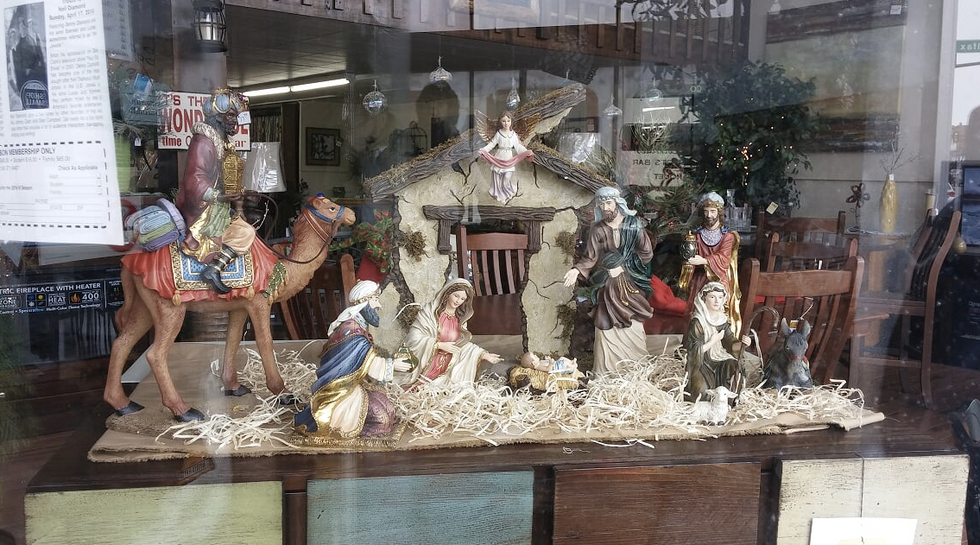 Photo by Joan Anderson
And there's more. According to Anderson, Wadena is a regular Christmas wonderland.
The town square has a gazebo where, "every single day," a different family rents the space and erects a different nativity scene.
"I started crying with joy," Anderson wrote, calling the experience "absolutely magical."
The diner where she had eaten lunch was streaming Christmas music from two speakers atop its roof, and "every person that passed by" wished her a "Merry Christmas."
Anderson joined TheBlaze's Mike Opelka on Wilmington, Delaware radio station, WILM. Listen here:
[/audio]
The hopeful story of this tiny city is best captured in Anderson's own words:
The Atheist Grinch tried to take Christ out of Christmas but the Whos down in Whoville, would not have it. Christmas came, it came bigger and better than before!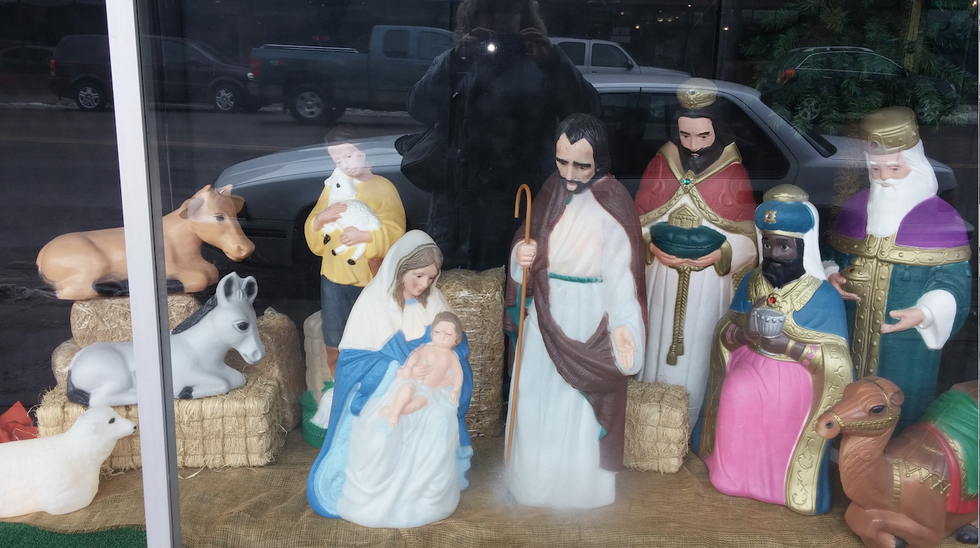 Photo by Joan Anderson
--
Follow Carly Hoilman (@carlyhoilman) on Twitter