Two Brazilian men captured a woman shouting obscenities at them after she mistook them for "terrorists."
One of the two men, filmmaker Uhoh Nick, wrote on his Facebook that he was filming a YouTube video near an airport when a woman stopped her vehicle along the side of the road. Nick pulled out his cellphone as the woman was shouted multiple obscenities at them.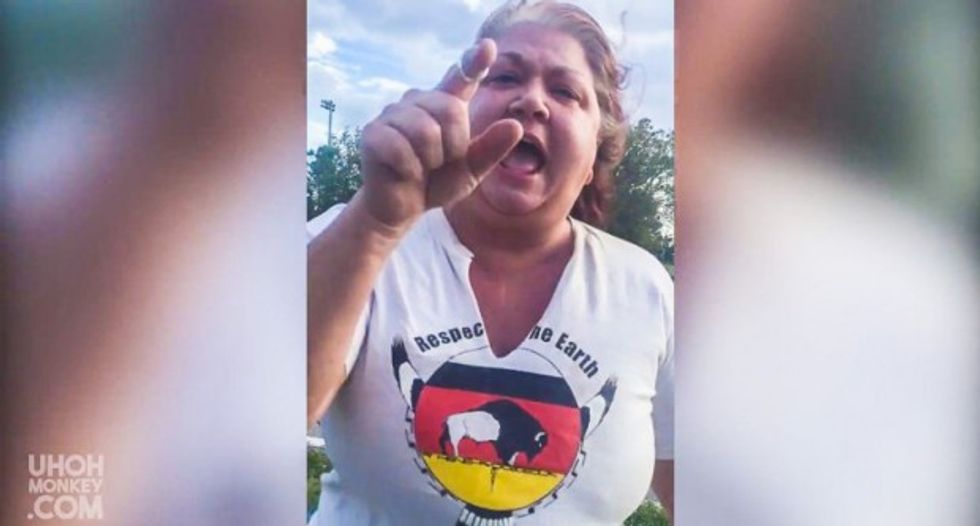 Image source: YouTube
"I said you're a scum bag, you're child pedophilers, f****t bi***es that turn into terrorists," the woman shouted. "You're turning terrorists now because you hate yourself so much. Now you're taking pictures in front a plane to remind you of 9/11."
"You're American terrorists! And God told me so," she continued.
Nick was shocked by the woman's actions.
"I honestly never thought this would happen to me," he said, adding on his Facebook page that people "like her need to be shunned out of society because that's the mentality that keeps us from progressing."
Watch the confrontation as it unfolded:
(H/T: Raw Story)
–
Follow Jon Street (@JonStreet) on Twitter