Comedian David Spade — known for his run on "Saturday Night Live," movies with late pal Chris Farley and other projects like "Joe Dirt" — was on his way out of a Hollywood eatery when TMZ asked about his criticism of President Barack Obama appearing on Bear Grylls' reality TV show and making similar star turns.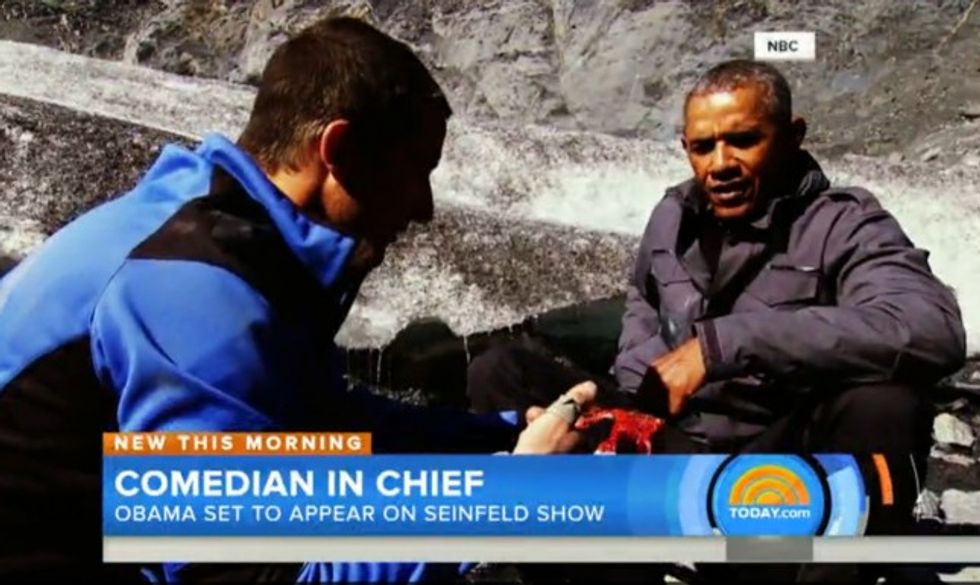 Image source: NBC
Spade, much like his memorable celebrity takedowns on "Weekend Update," did not hold back when it came to Obama and the first lady hobnobbing in the bright lights.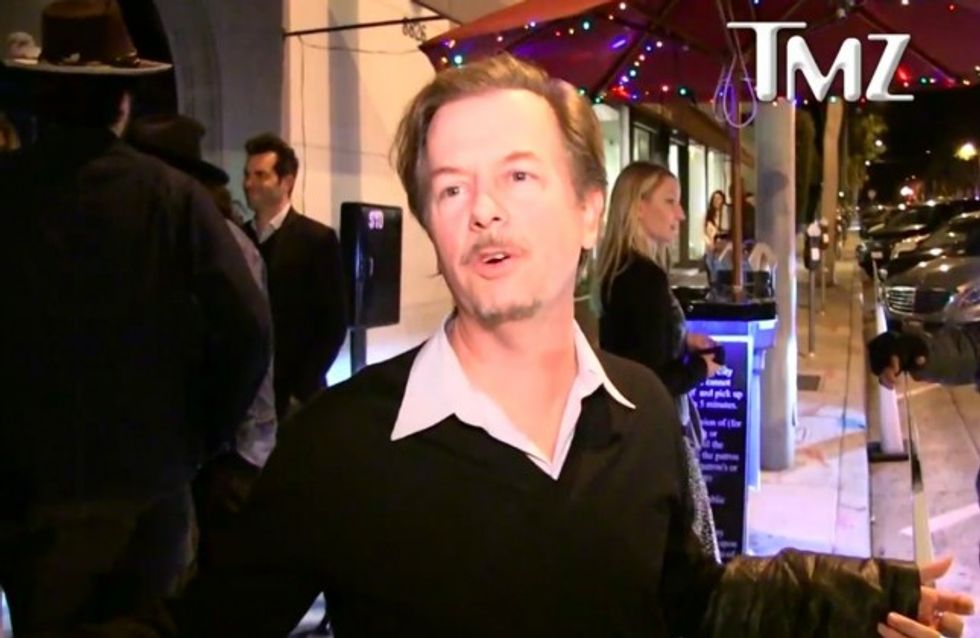 David Spade (Image source: TMZ)
"A president should have a little more dignity ... " Spade told TMZ of Obama's celebrity appearances. "I realize Woodrow Wilson was on 'Dancing With the Stars' once, but ... what president does reality shows? It just sounds weird to me, you know what I mean? It's just too much ..."
Spade added that "Michelle Obama is on 'Ellen' more than I am ... It's just a new world ... I'm not used to it ... It seems just a bit thirsty [to] me, that's all."
Turning back to the president, Spade remarked: "He's on GQ? I'm like, leave that to Bradley Cooper ... You're the president. You're above all of us. You're above stars. You're above everything. When he's trying to get in the mix, like, 'I wanna present at the MTV Awards!' It's like, 'Alright guy. Relax. You got it.'"
(H/T: Young Conservatives)