If talk show host Stephen Colbert could interview anyone, it would be Jesus — and he has quite a few questions about that afterlife.
In an interview on CBS' "Face the Nation," the "Late Show" host said he would ask Jesus if he would ever be able to see his loved ones who have died again. He told CBS' John Dickerson that he would also ask the central figure in Christianity if "this is all there is."
"Is it all here, or is there something after this," Colbert said of the questions he would ask Jesus. "Is the Kingdom of Heaven around us, and we just don't see it? If I'm good, do I get something? Or is just being good what I get?"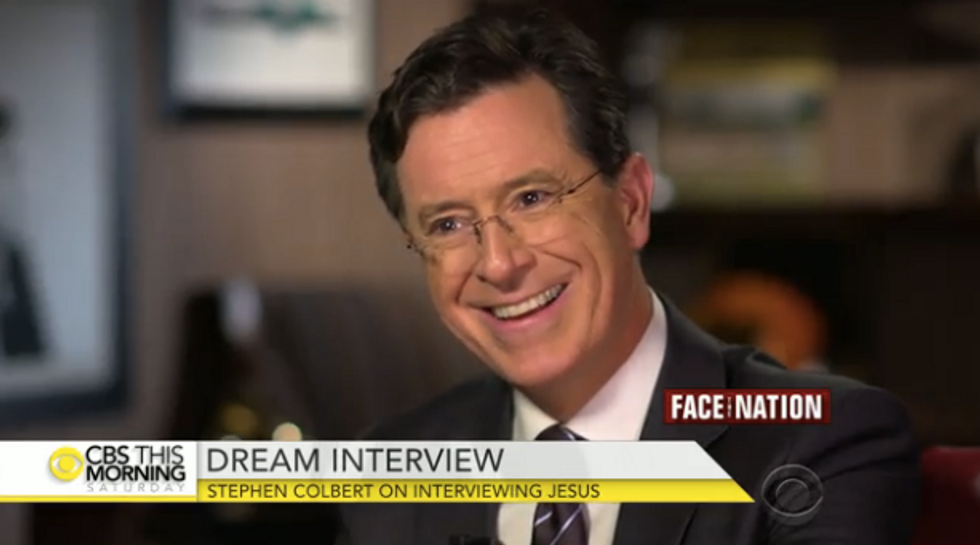 Image source: CBS News
Colbert, who has been outspoken about his Catholic faith, said he doesn't "put that much in it anymore."
"I'm actually much more enjoying being with the people that I'm with now," Colbert said.
The venerable comedian said he'd also ask Jesus for an "interim grade" and for him to "put a good word in to his dad" for him.
Watch the clip of Colbert's interview, to be aired Sunday, below.