It is known to be one of least seen creatures in the world, but on Christmas Eve a giant squid surprised Japanese fishermen and swam under their boats for an extended period of time at Toyama Bay.
The sea creature, known for living deep in the ocean, reportedly swam near the surface of the water for hours, CNN reported.
— Scroll down for video —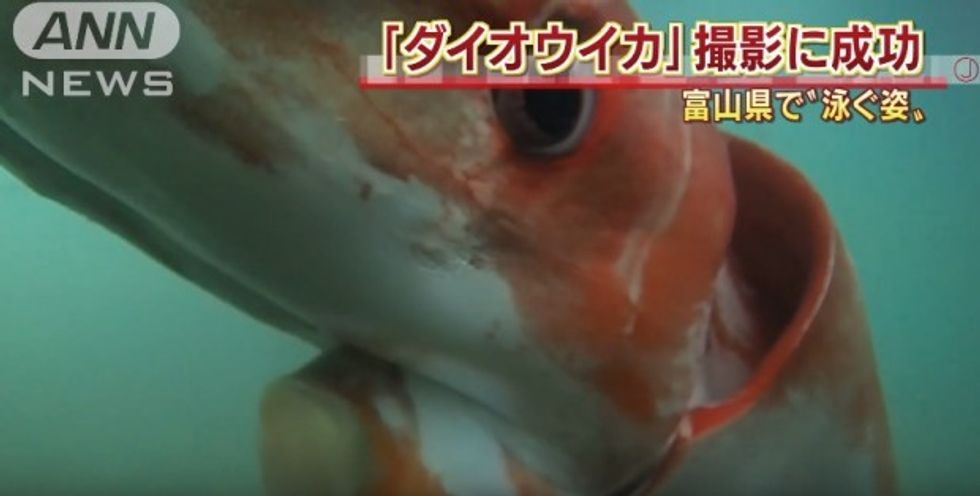 Image source: YouTube
One fisherman decided he had to capture the incredibly rare sight on camera.
"My curiosity was way bigger than fear, so I jumped into the water and go close to it," Shop Kaiyu told CNN.
"This squid was not damaged and looked lively, spurting ink and trying to entangle his tentacles around me," he added. "I guided the squid toward to the ocean, several hundred meters from the area it was found in, and it disappeared into the deep sea."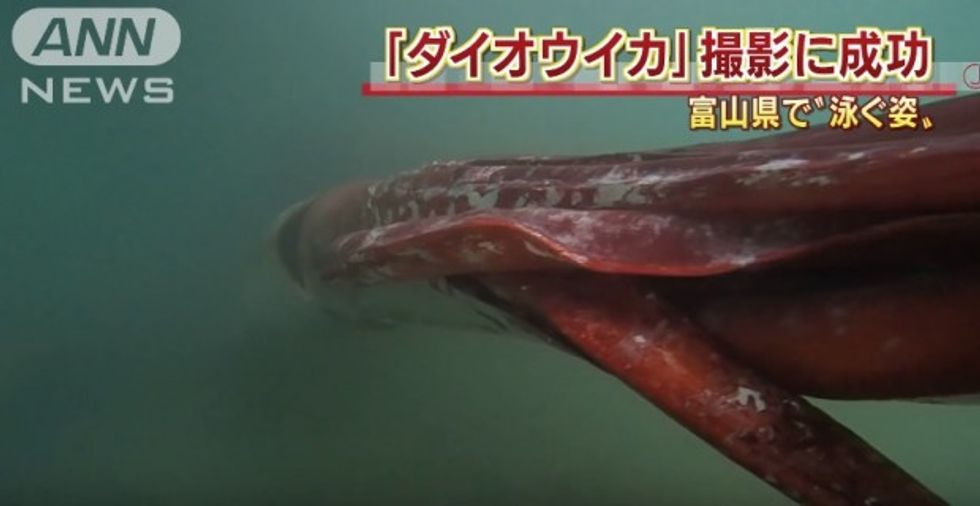 Image source: YouTube
A local expert told CNN that this was the first sighting of a giant squid this year, but noted there were reports of the squids being trapped the last fishing season.
"We might see more in this season, but it's very rare for them to be found swimming around (the fishing boats') moorings," Yuki Ikushi told the news outlet.
According to MarineBio.com, a giant squid can grow to more than 40 feet in length and weigh up to one ton.
—
Follow the author of this story on Twitter and Facebook: