Female Islamic State morality enforcers killed a woman who was trying to quiet her crying baby by breastfeeding it outside, Britain's Sunday Times reported.
According to the account which quoted an eyewitness who has since moved to Turkey, the atrocity took place in Raqqa, the Islamic State's de facto capital in Syria.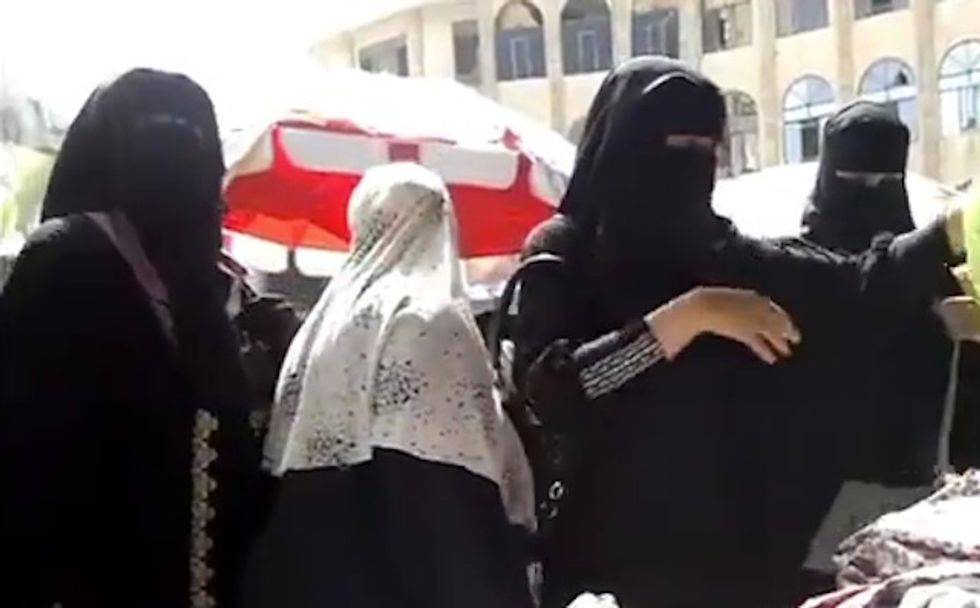 Women living under Islamic State rule in Mosul, Iraq. (Screenshot: BBC/YouTube, FILE)
The Times reported that, though she was outdoors, the woman apparently was trying to hide what she was doing by sitting under a tree and tucking the child under her black burka.
However, a member of the Al-Khansaa Brigade, an all-woman patrol that enforces Islamic rules, saw her efforts to feed the baby.
"An [Islamic State] policewoman took the baby, gave it to another woman, and then killed the mother," a former resident of Raqqa named Aisha told the Times.
TheBlaze is unable to independently authenticate the report.
Al-Khansaa was founded early last year and has drawn women from around the Muslim world, as well as European Muslim women, to join its ranks.
The Australian website news.com.au reported that an estimated 60 British women have joined the group.
—