Detroit Police Chief James Craig was in an uproar Monday after a 7-year-old girl was fatally wounded in a "senseless" shooting.
Chanell Berry was in her living room playing with her new Christmas presents Sunday evening when bullets shattered a window in her parents' two-story brick home, striking Berry and another girl.
According to the Detroit Free Press, Berry's family rushed her to the hospital where she died that evening.
"Senseless, tragic and over what?" Craig said at a news conference. "People get to argue, but they don't get to use this kind of response to resolve whatever their differences are. I said this two and half, three years ago when I started. It seems to me — and this is not a criticism, this is factual — people are desensitized. They've come to accept a level of violence...So it's not just, 'Detroit police, what are you doing?' It's 'What are we going to do? When are we going to stand up and say enough is enough?'"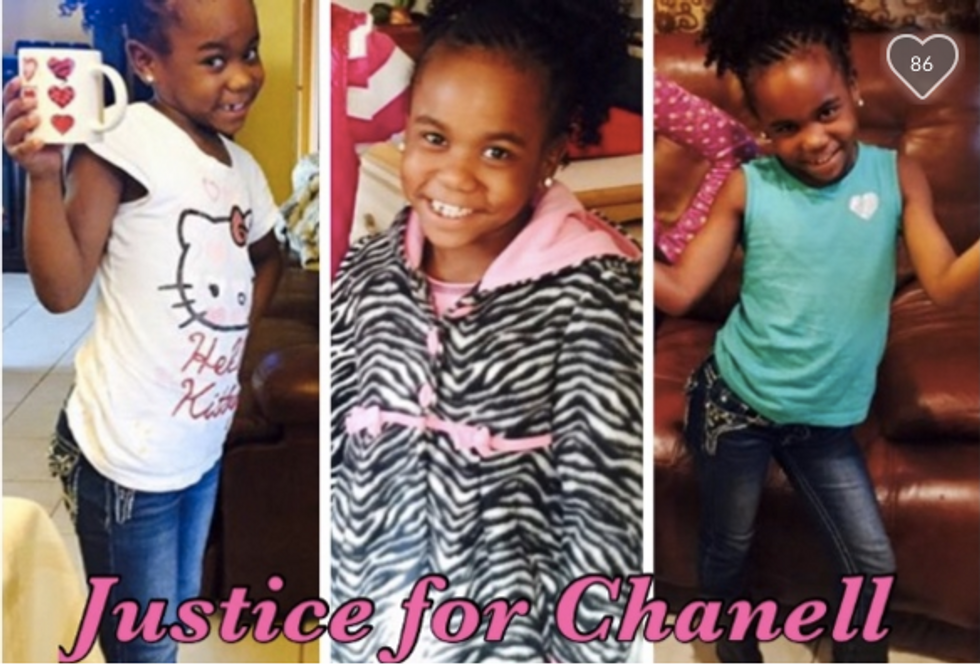 Image Source: Justice for Channel GoFundMe page
Police suspect the shooting began as a family argument between two women.
"The family was out together at a house. It was some disagreement between the females," Detroit Police Sgt. Cassandra Lewis said. "One of the females left and said 'I'll be back.' She came back, or we assume she came back, a short while later, and several shots were fired into the house. The two children were struck."
Police have arrested two people they believe to be connected with the shooting, police said. Lewis said a person of interest turned herself in, and a man was also taken into custody.
The other girl who was shot, an 8-year-old, remained hospitalized in critical condition as of Monday evening.
Asheta Webb, Berry's aunt, said the family is struggling with the horrific event. She said Berry was a "very bright" girl, a cheerleader and an honor student.
"I don't know what to say," she said. "Her mother is still in shock."
The family has created a GoFundMe page, Justice for Chanell, to help with burial costs. No arrangements had been made yet as of Tuesday.
(H/T: Detroit Free Press)