The overwhelming majority of Americans are dissatisfied with the United States government and its handling of the nation, a new CNN/ORC poll revealed Tuesday.
According to the poll, 75 percent of Americans are not happy with the state of the nation, as President Barack Obama heads into his final year in office. Sixty-nine percent of respondents also said they were at least "somewhat angry" with Washington.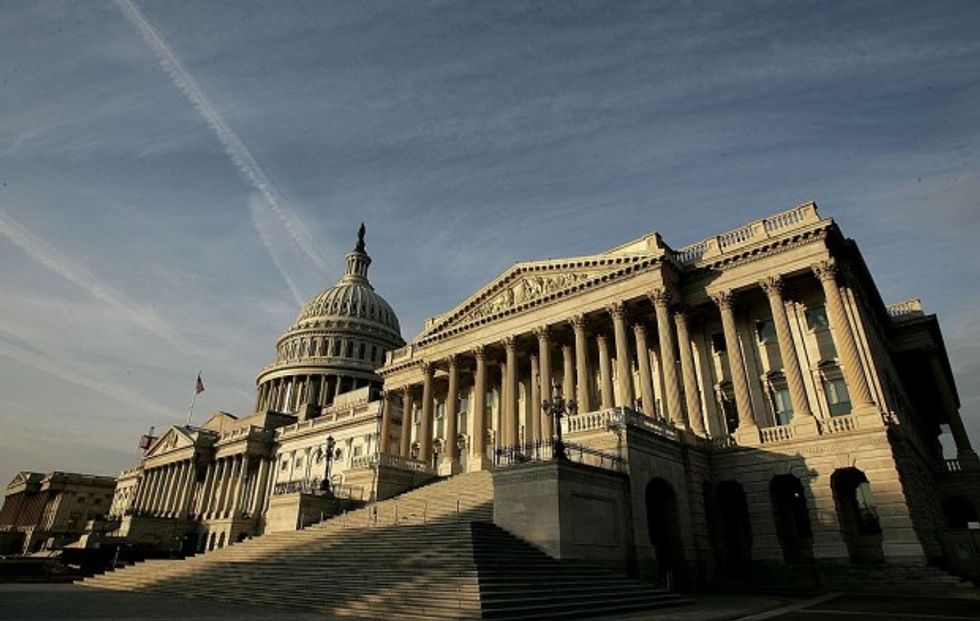 The early morning sun strikes the U.S. Capitol, Nov. 6, 2006. (Getty Images/Win McNamee)
While the majority of Republicans and Democrats are discontent, the poll found that more Republicans dislike the state of the nation than Democrats.
Overall, 90 percent of Republicans said they dislike the direction of the country while 82 percent said they're angry about it.
The majority of Americans also agree about who they're most dissatisfied with: Congress.
According to the poll, Congress has a disapproval rating of 85 percent, while only 14 percent of Americans say they approve of the job Congress is doing. That's a 7-point drop from February.
As far as Obama is concerned, his numbers are much better than his counterparts on Capitol Hill. Only 50 percent view Obama unfavorably compared to 48 percent of Americans with a favorable view of him. In terms of job performance, only 47 percent approve of it while 52 percent disapprove.
The survey of 1,018 adults conducted via telephone between Dec. 17-21 had a margin of error of 3 percent.