Republican presidential hopeful Ted Cruz raised nearly $20 million in the fourth quarter, according to an internal memo provided to TheBlaze.
Campaign manager Jeff Roe told staff in the memo that the campaign had raised more than $45 million since its launch, comprised of about 670,000 donations from more than 300,000 donors.
The average donation, he said, was just over $67.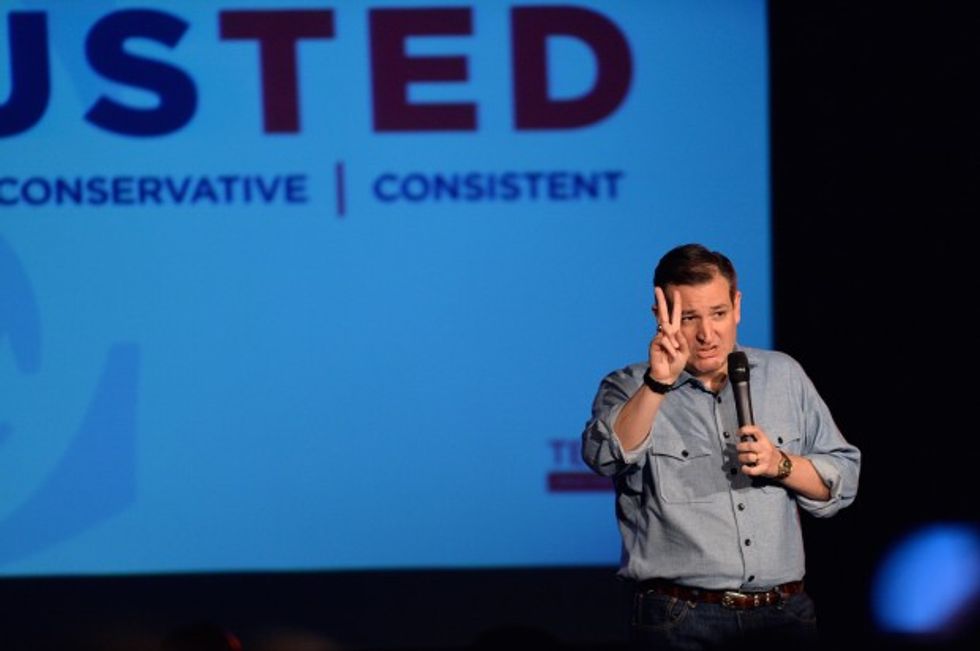 Jason Davis/Getty Images
Cruz had raised $12.2 million in the third quarter, $10 million in the second and $4 million in the first.
In the memo, Roe also touted that the campaign had an "unrivaled political organization" with a significant presence on the ground in the first four voting states.
"Some campaigns are focused solely on a man, some on a movement. Ours is a hybrid of the two built to win," Roe wrote. "We have brought together, and continue to build, a grassroots army of courageous conservatives committed to electing Ted Cruz to reignite the promise of America."
"There's still plenty of work to be done to make Ted the Republican nominee and the next President, but as 2015 comes to a close, we are exactly where we want to be," he added. "Go. Fight. Win."
—
Follow the author of this story on Twitter and Facebook: