LAS VEGAS (AP) – Prosecutors say a woman charged with plowing a car into crowds of pedestrians on a Las Vegas Strip sidewalk had marijuana in her system at the time.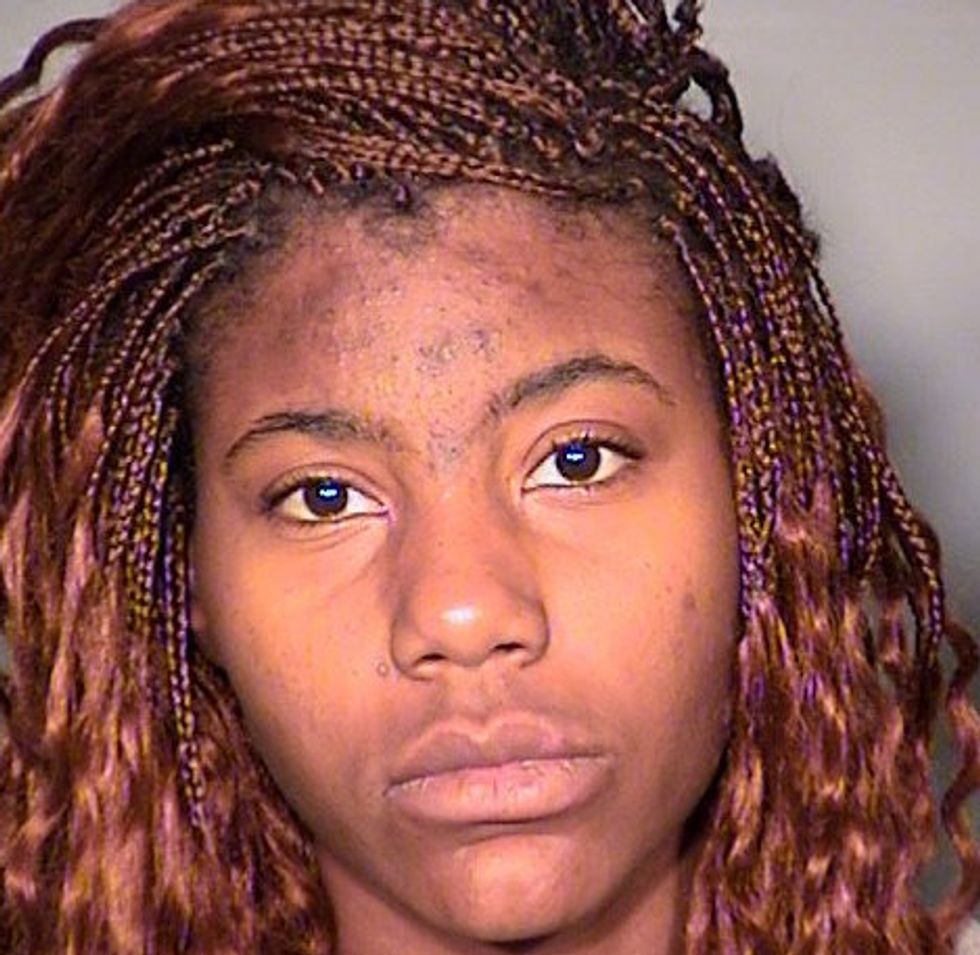 Clark County Police identified the driver in Sunday's crash that left one dead and 36 injured as 24-year-old Lakeisha N. Holloway of Portland, Oregon. (Photo courtesy of Las Vegas Metropolitan Police)
Clark County District Attorney Steve Wolfson released blood tests Wednesday showing that Lakeisha Nicole Holloway had more than the Nevada legal limit of pot in her blood when she was arrested Dec. 20.
Defense attorney Joseph Abood says the levels are low and don't prove Holloway was impaired in any way.
Holloway is jailed and on suicide watch pending a Jan. 20 court date on charges of murder, child endangerment and felony hit-and-run.
She's accused of having her 3-year-old daughter with her in the car that struck and killed an Arizona woman and injured more than 35 pedestrians outside the Planet Hollywood and Paris Las Vegas resorts.