When two Ohio homes caught fire earlier this week, a pair of New Boston police officers arrived on the scene to rescue an 81-year-old resident trapped in one of the houses.
The heroic event was captured on one officer's bodycam — and it was intense.
Officers Sgt. Josh Carver and Patrolman Bryan Jordan were dispatched to the scene
around 2 a.m. Tuesday. The officers also enlisted the help of New Boston Village Administrator Steve Hamilton, who happens to live in the same neighborhood.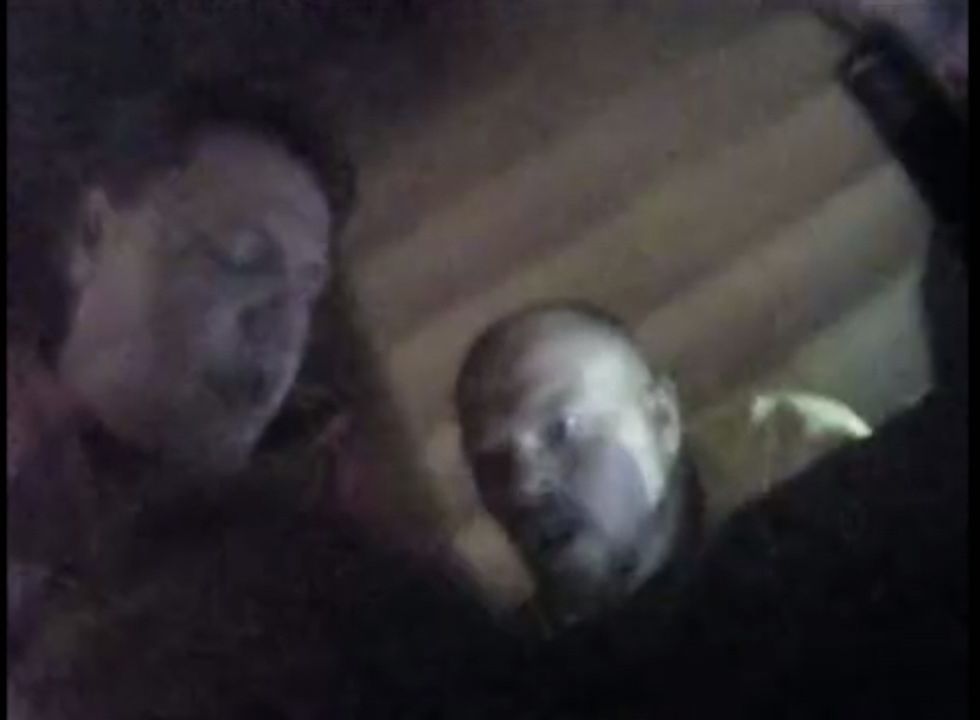 Image source: WSAZ-TV
"Carver, Jordan and Hamilton were able to gain entry into the house at 4223 Oak [Street] and carried out the resident Bernice Law, 81. Ricky Law, another resident of the house, age 58, was able to walk out of the house on his own," NBPD Capt. Steve Goins told the Portsmouth Daily Times.
The video posted by WSAZ-TV shows the officers and others yelling and trying to figure out where Bernice Law was trapped in the house. Then windows shatter and the officers burst into the smoke-filled home.
"We can't breathe!" someone yelled in the clip.
Once the officers found Law, they pulled her through a broken window while smoke poured out around them.
Goins said the New Boston and Portsmouth Fire Departments arrived on the scene shortly after police rescued Law and managed to put out the fires in the two homes.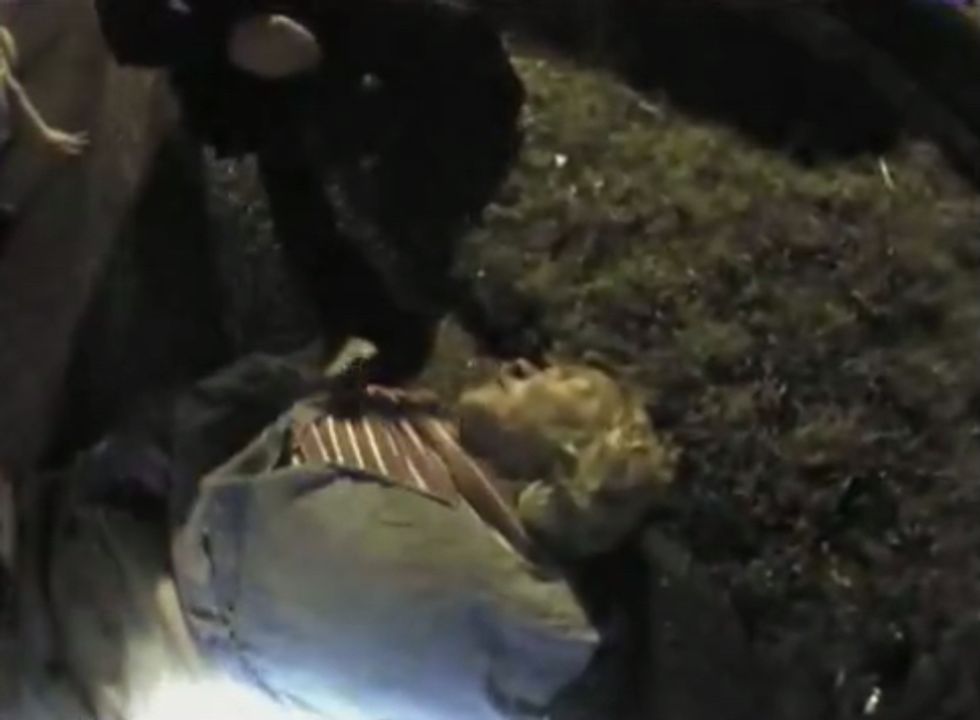 Image source: WSAZ-TV
The two houses that caught fire neighbored each other. The residents of 4219 Oak Street escaped the home with no injuries and 4223 Oak Street, where the Laws lived, is where police believe the fire originated. The Ohio Fire Marshal's Office has opened an investigation into the cause of the fire, but the catalyst is still unknown at this time.
Watch the intense rescue: