CHICAGO (AP) — The Chicago mayor's office, police and the body that investigates police shootings closely coordinated their actions in the days after a white officer fatally shot a black teenager in 2014, emails released Thursday revealed.
Thousands of emails were released in response to open-records requests from The Associated Press and other media regarding 17-year-old Laquan McDonald, who was killed in October of last year after being shot 16 times.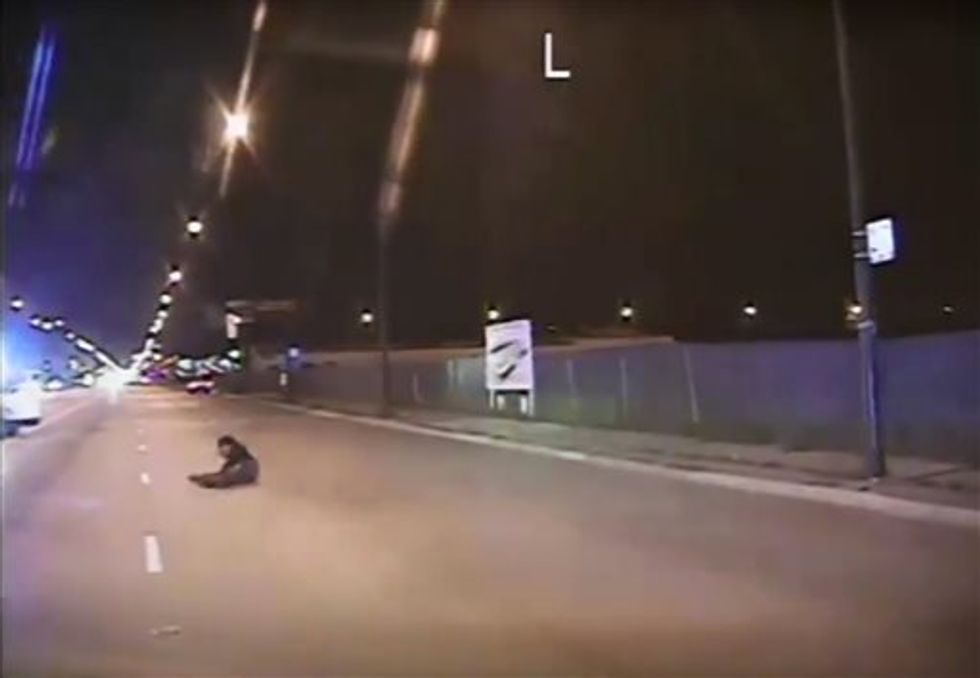 In this Oct. 20, 2014 frame from dash-cam video provided by Chicago Police Department, Laquan McDonald falls to the ground after being shot by officer Jason Van Dyke in Chicago. Van Dyke, who shot McDonald 16 times, was charged with first-degree murder Tuesday, Nov. 24, 2015. (Chicago Police Department via AP)
The video, which was not made public until Nov. 24, led to weeks of protests and repeated calls for Mayor Rahm Emanuel to resign.
In May, mayoral spokesman Adam Collins complained to colleagues that the Independent Police Review Authority's did not follow his recommendation on how to respond to a TV station about McDonald.
Days before the video's release, Collins wrote to police and law department representatives urging them to speak with "one voice" on the topic.
Emanuel's senior legal adviser, Stephen Patton, emailed Collins on Dec. 9, 2014, saying he told his staff to inform him "immediately" when a lawsuit in the case was filed.
The emails also included messages in which officials asked how they should respond to demands for the footage. News organizations had been pressing for the documents for weeks.
Emanuel and Chicago police have been under heavy scrutiny since the city, under court order, released the squad-car video last month showing officer Jason Van Dyke shooting 17-year-old Laquan McDonald in October 2014. McDonald, who was carrying a folded 3-inch knife, is seen veering away from Van Dyke in the video before the officer starts firing.
Van Dyke, who has been charged with first-degree murder, has pleaded not guilty to the charges.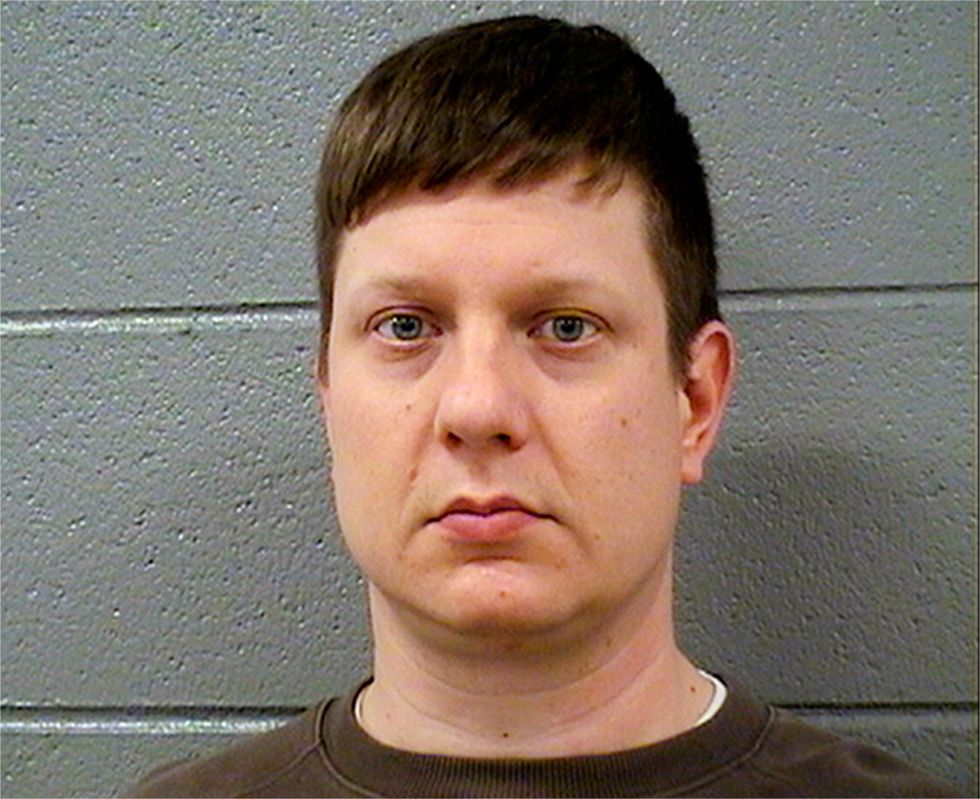 Chicago police Officer Jason Van Dyke (Image source: Cook County Sheriff's Office via AP)
The release of the video set off weeks of demonstrations and forced the resignation of Police Superintendent Garry McCarthy. It also led to an ongoing civil rights investigation of the entire Chicago Police Department by the U.S. Department of Justice.
The city released the emails a day after Emanuel said police must be better trained. His remarks came on the heels of a shooting last weekend by police that killed two people: 55-year-old Bettie Jones, who police said was shot accidentally, and 19-year-old Quintonio LeGrier, who police said was being "combative." Both were black.
Cook County State's Attorney Anita Alvarez said Thursday that she has asked the FBI for help investigating the deaths. She said the shooting "demands a very deliberate and meticulous independent investigation."
She urged the city's main police oversight agency, the Independent Police Review Authority, to perform an investigation of its own. Her office will review the results and determine if criminal charges are warranted, Alvarez said.