Natalie Cole, the voice behind hits like "This Will Be" and "Unforgettable," a virtual duet performed with her father Nat "King" Cole, died Friday morning.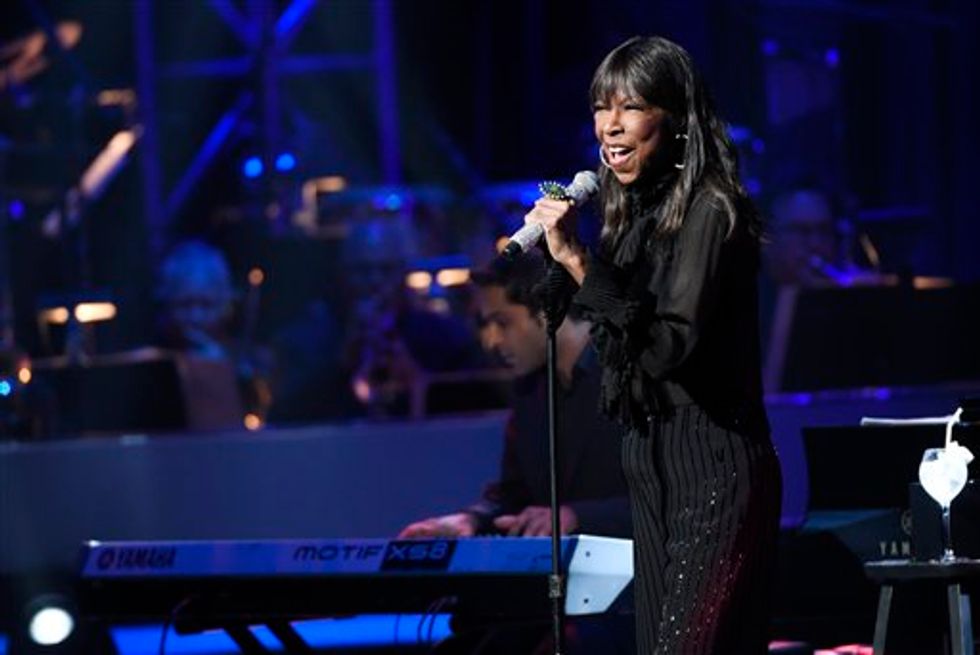 Singer Natalie Cole performs during the SeriousFun Children's Network event at the Dolby Theatre on Thursday, May 14, 2015, in Los Angeles. Founded by the actor Paul Newman in 1988, the network is a global community of 30 camps and programs serving children with serious illnesses. (Photo by Chris Pizzello/Invision/AP)
Natalie Cole died of congestive heart failure, according to TMZ. However, it is likely complications from a kidney transplant and Hepatitis C contributed to her failing health.
The successful singer-songwriter had been very sick recently, canceling several concerts in December including a New Year's Eve concert she was scheduled to perform at the Disney Hall in Los Angeles. She had also cancelled February tour dates.
Natalie Cole had struggled with substance abuse and frequently encountered medical problems, suffering from liver disease in 2008 and undergoing chemo therapy for Hepatitis C.
Natalie Cole, who was married three times and has one son, was 65 years old when she died in a Los Angeles-area hospital.
—