Sen. Bernie Sanders has raised more than $33 million since October, his presidential campaign announced on Saturday.
"This people-powered campaign is revolutionizing American politics," Jeff Weaver, Sanders' campaign manager, said in a statement Saturday. "What we are showing is that we can run a strong, national campaign without a super PAC and without depending on millionaires and billionaires for their support. We are making history and we are proud of it."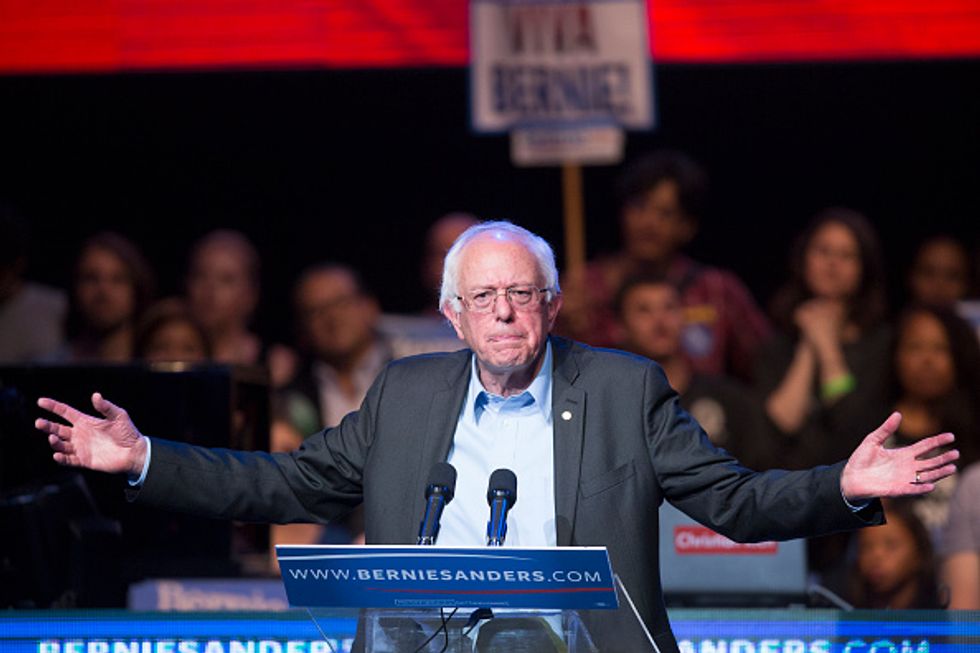 LOS ANGELES, CA - OCTOBER 14: Democratic presidential candidate Sen. Bernie Sanders speaks at a campaign fundraising reception at the Avalon
The self-proclaimed socialist for Vermont has raised a total of $73 million from more than 1 million people with 2.5 million donations, according to the campaign. The total raised in the final quarter of 2015 was $33,281,952.
According to the campaign, Sanders' 2,513,665 donations broke a previous record set by President Barack Obama during his reelection bid when he hauled in 2,209,636 donations.
In comparison, Democratic presidential opponent Hillary Clinton raised approximately $37 million in the last quarter and hauled in $112 million overall in 2015.
Sanders' campaign announced that the average donation in the last three months was $27.16.
A people-powered campaign: $73 million since April 30 2,513,665 contributions More than 1 million donors Average contribution <$30

— Bernie Sanders (@BernieSanders) January 2, 2016
According to Real Clear Politics' polling data, Clinton leads the Democratic presidential candidates with 53.8 percent. Sanders and former Maryland Gov. Martin O'Malley follow with 31.2 percent and 4.6 percent respectively.