Those laws requiring motorists to clear snow and ice from vehicles before driving them?
Well, a dashcam video from a car heading south on Interstate 495 in northern Massachusetts illustrates why they're probably a good idea.
Jeffrey Cote posted the clip Wednesday after a sheet of ice from an SUV in front of him suddenly went airborne and headed straight for the windshield of his Saab.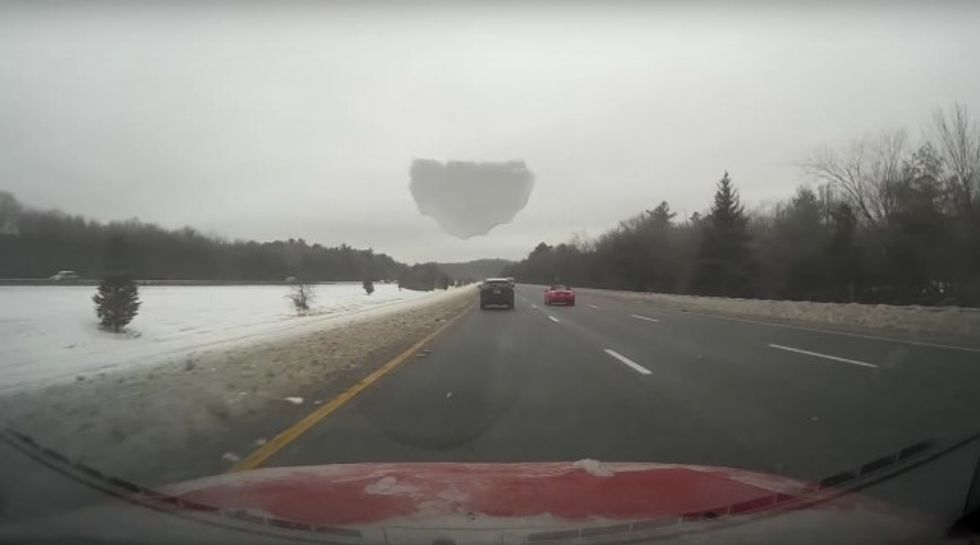 Image source: YouTube
"If I had braked harder, I could have avoided impact, but it initially appeared the piece was going to fall in front of me," he wrote in the video description.
Alas, it smacked square on Cote's windshield, destroying it. He also said it bent his wiper arm and damaged his side mirror.
(H/T: The Huffington Post)