New York City police said Monday that a McDonald's employee was stabbed to death early that morning in the Bronx.
Adam Garcia, the manager of the McDonald's on Broadway in Kingsbridge, got into an argument with a homeless man who had been lingering in the restaurant bathroom for too long, WCBS-TV reported.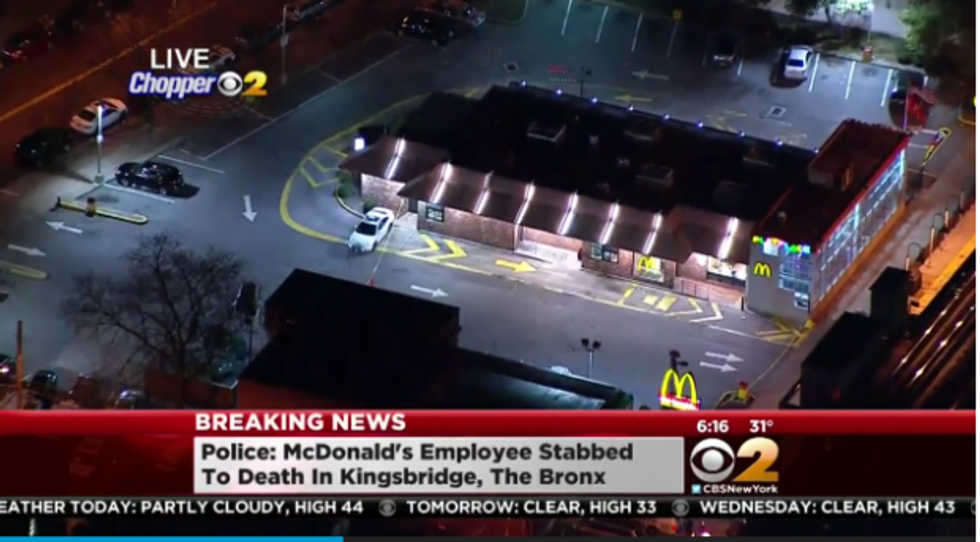 Image source: WCBS-TV
Just before 4:30 a.m., 28-year-old Garcia escorted the man out of the restaurant. According to police, the two then got into a dispute that escalated into a fight in the parking lot. The homeless man took out a knife and stabbed Garcia in the neck and chest, police said.
NYPD looking for suspect in stabbing death of McDs manager on Broadway in the BX. Suspect may be homeless. #1010WINS pic.twitter.com/RgTIaILrmj

— Sonia Rincon (@SoniaRincon) January 4, 2016
Garcia walked back into the McDonald's after being stabbed and collapsed on the restaurant floor.
At 5:08 a.m., he was pronounced dead at New York Presbyterian Hospital/Allen Pavilion, New York Daily News reported.
Brian, the man who was the manager before Garcia, told 1010 WINS' Sonia Rincon that "it was only a matter of time" before a horrific incident like this happened. He said that though the McDonald's is located next to the 50th Police Precinct it is not necessarily a safe place in the middle of the night.
"There was always a bunch of altercations here, it was just one of those type of places where people come in drunk, high, start fighting," the former manager said.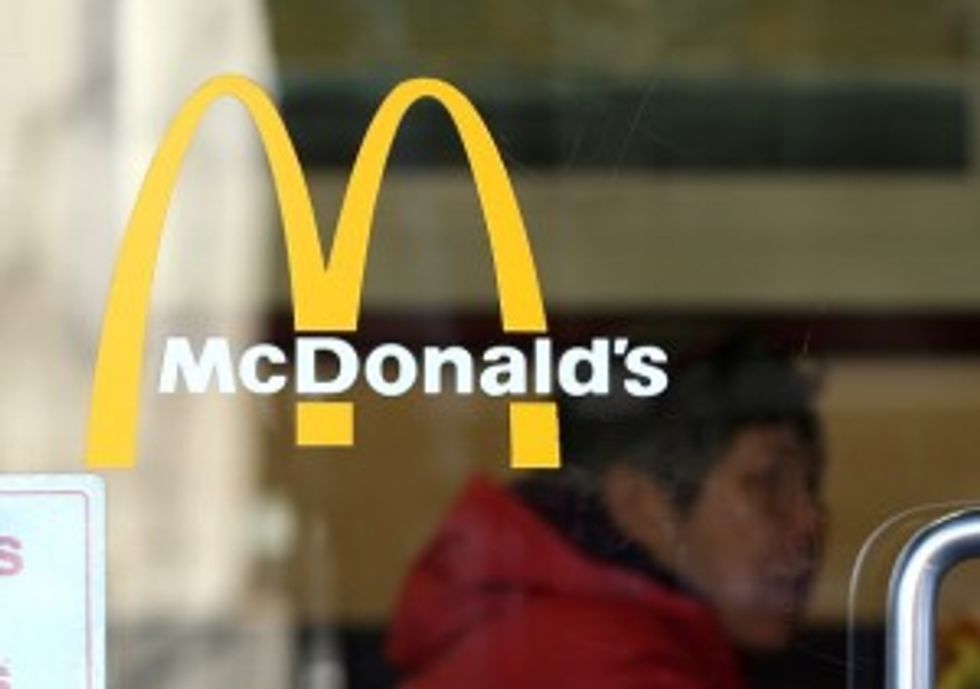 Justin Sullivan/Getty Images
Garcia's cousin, Karen, said he loved his family and took his job seriously.
"[He] always worked hard, tried his very best in everything," she told WCBS.
Garcia left behind a 2-year-old son, Rincon reported.
As of Monday morning, police were still searching for the man who stabbed Garcia.
So far, no arrests have been made.
(H/T: WCBS )
---