An man died of a self-inflicted gunshot wound after killing two family members near his wife's grave in an Ontario, California, cemetery, police said Sunday.
Karapet Kalajian, 71, had been waiting in his car at Bellevue Memorial Park on Saturday — the eve of the five-year anniversary of his wife's death — when three of his wife's relatives pulled up to the cemetery in another car, Ontario police Sgt. Jeff Higbee said.
Man kills 2 family members, self near wife's grave in Ontario, police say https://t.co/7f8qbEg30A pic.twitter.com/dR0zTwSlzZ

— Los Angeles Times (@latimes) January 4, 2016
The three family members approached the grave of Kalajian's wife, who died of cancer Jan. 3, 2011, Higbee said.
According to authorities, Kalajian then stepped out of his car and started walking toward his wife's sister, Hripsime Minasyan, 59, and her husband, Misak Minasyan, 60, opening fire. Kalajian then shot himself.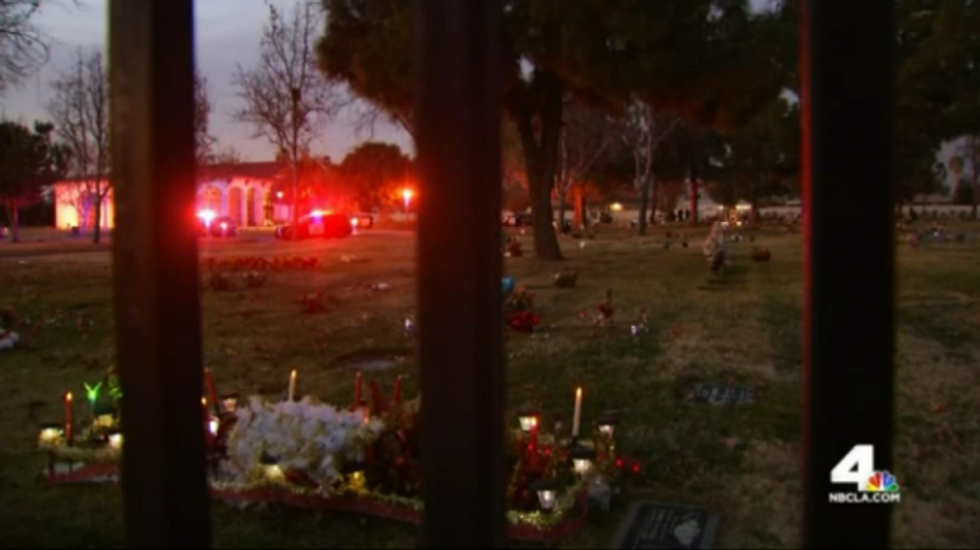 Karapet Kalajian, 71, shot two family members then himself in an Ontario cemetery Jan. 2. (Image source: KNBC-TV)
The two relatives, who lived in North Hollywood, died from their injuries. The third relative, whom police described as elderly woman, was not injured in the shooting. Police did not release her identity.
Higbee said the double-murder-suicide came after years of difficulties Kalajian experienced following his wife's death.
Kalajian had been estranged from his wife's family for more than a year, Higbee said.
The shooting remains under investigation by the Ontario Police Department.
(H/T: LA Times)