WINSTON-SALEM, N.C. (TheBlaze/AP) -- A police officer in North Carolina has been hurt in a shooting during a traffic stop.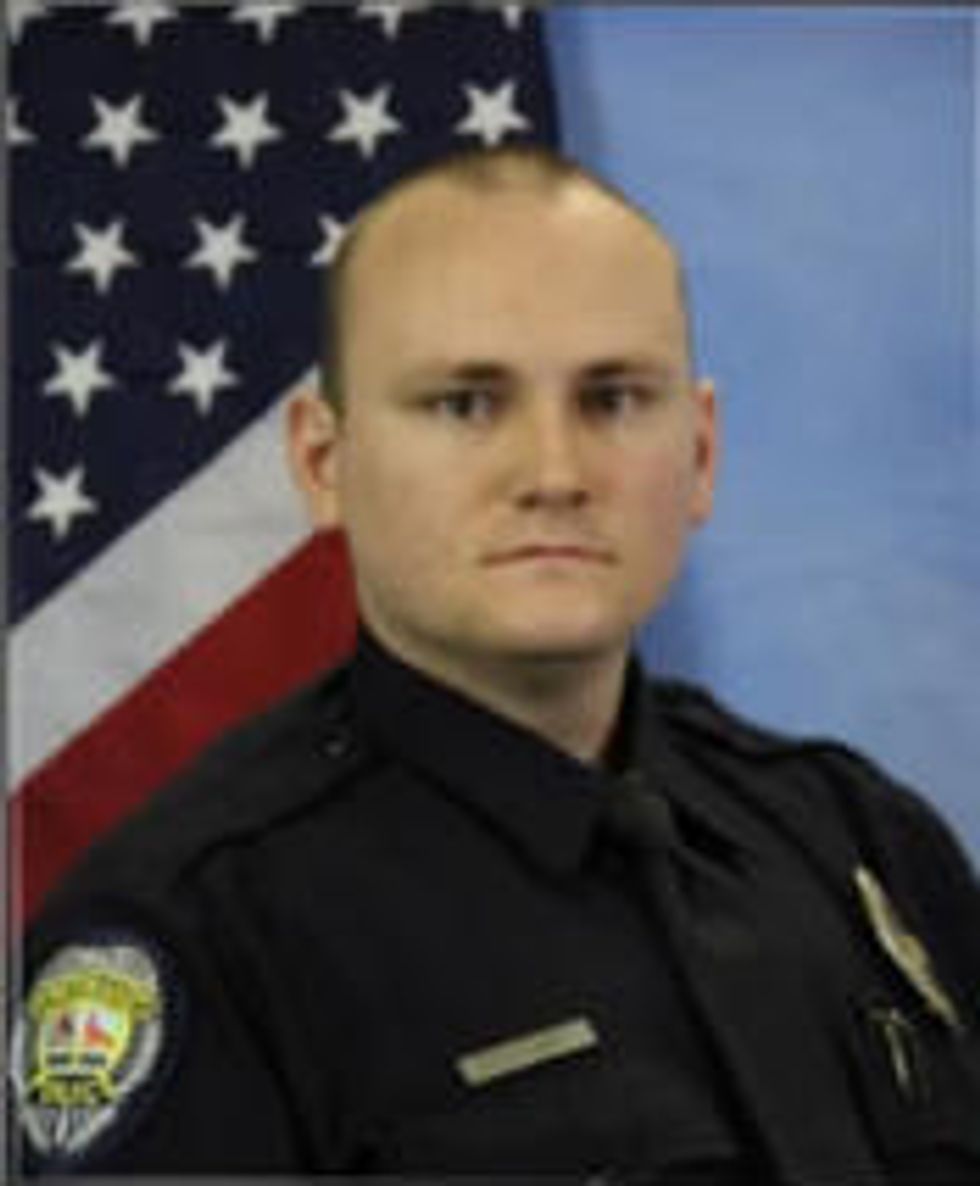 Image source: WXII-TV
Police said a Winston-Salem officer made a traffic stop for speeding around 2 a.m. Monday and found three men in the vehicle.
Police Chief Barry Rountree said 27-year-old Officer Nicholas Wayne Powell smelled marijuana and called for backup. Rountree said Powell had the people in the vehicle get out and one of them tried to get back in and drive away.
The police chief said Powell was shot several times and dragged about a quarter-mile. Rountree said Powell did not fire his gun and the suspect apparently shot himself during the struggle.
Roundtree told WXII-TV that Powell had the three people inside the vehicle get out, but that one of them tried to get back in and drive away. He added that body cam video of the incident does exist but that police have no plans to release it.
Powell and the suspect are being treated at a Winston-Salem hospital for non-serious injuries.
Powell has been with the department since 2011.