Austrian officials recently reported the details of a gruesome murder-suicide.
After strangling and dismembering his wife, a man encased her head in a block of concrete and used it as a weight to drown himself in Austria's Lake Traunsee, police said Tuesday.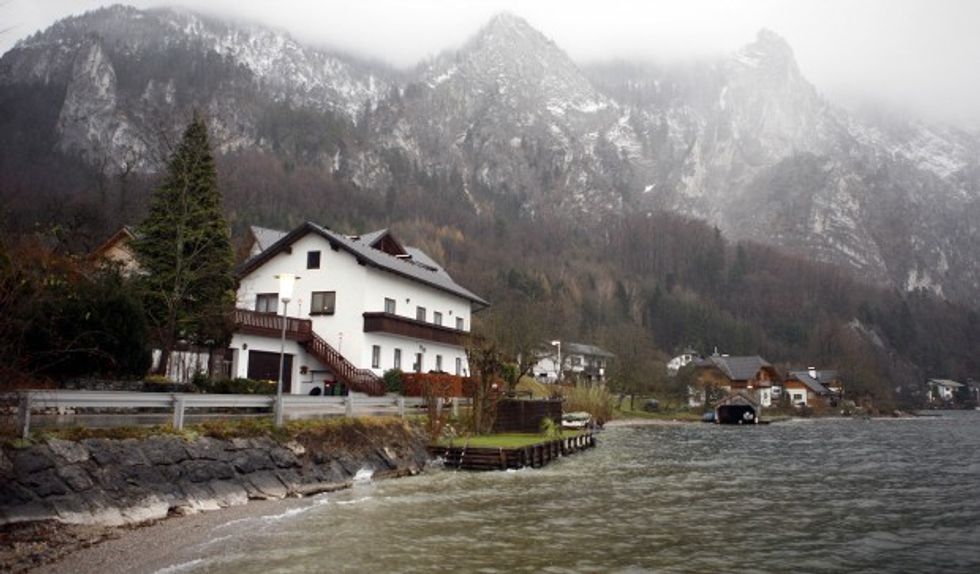 An overview of Lake Traunsee in front of Traunstein mountain in Gmunden, Austria. (AP Photo/Kerstin Joensson)
Officials have described the couple as being in their early 70s. They said the man was a native Austrian and his wife was from Germany but gave no further detail, the Associated Press reported.
The woman's head was recovered from the block of concrete in a bag her husband had attached to his hand.
Police divers recovered the corpse and the bag from Lake Traunsee Monday.
Two suitcases containing the woman's dismembered body were found Sunday floating close to the lake's shore near the town of Gmunden.
"This makes us primarily think of an 'extended suicide,'" a prosecutor for the nearby town of Wels, Birgit Ahamer, said at a news conference Tuesday, Reuters reported. He added that initial forensic examinations suggested the woman had been strangled and the man had drowned.