DES MOINES, Iowa (TheBlaze/AP) -- Have you bought your tickets yet?
The estimated jackpot for Wednesday night's Powerball drawing has soared to $450 million thanks to strong sales.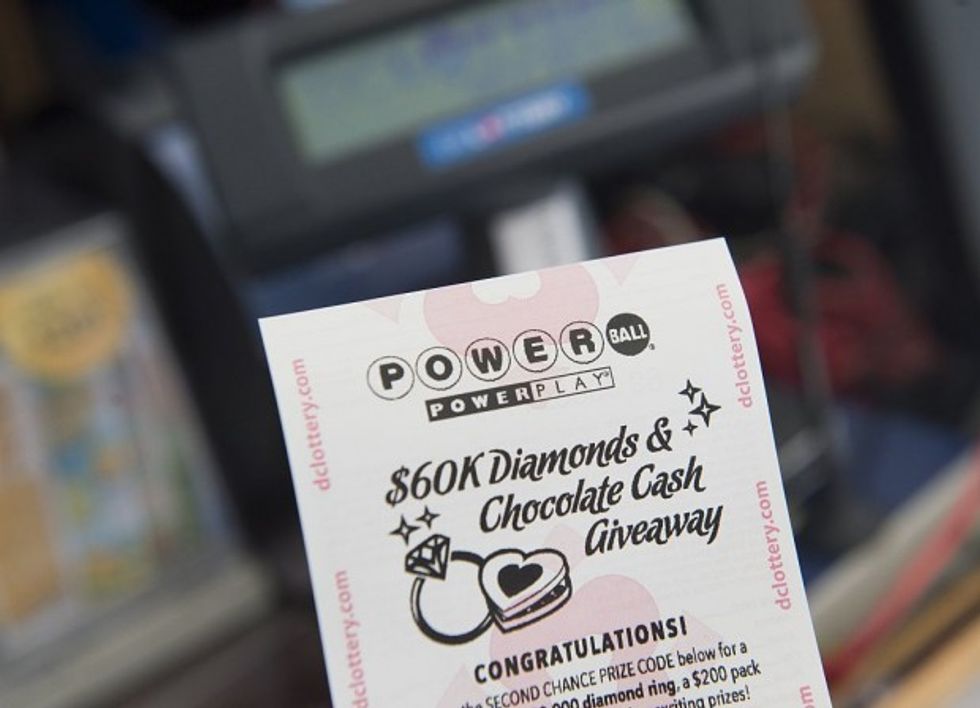 Powerball ticket, Jan. 4, 2016. (Getty Images/Saul Loeb/AFP)
Multi-State Lottery Association officials Tuesday increased the expected prize from $400 million because of fast sales for the largest lottery jackpot in nearly a year.
No one has won Powerball's biggest prize since Nov. 4. The jackpot now is the sixth-largest ever in North America, and if there is no winner after Wednesday night's drawing, the prize will keep climbing.
The biggest jackpot on recored was a $656 million Mega Millions prize won in 2012. The last time Powerball had grown this large was in February 2015, when three winners split a $564.1 million prize.
Powerball is played in 44 states and the District of Columbia, U.S. Virgin Islands and Puerto Rico.