Archaeologists have uncovered the remains of a 3,400-year-old citadel in northern Israel, including weapons, foodstuffs and figurines that offer insight into life in ancient Canaan.
What's unusual about this excavation is that builders in Nahariya on the Mediterranean coast have decided to incorporate part of the ancient citadel, or fortified area, into an apartment building soon to be constructed.
"There was a plan to build a new apartment building with a large underground parking lot. After we learned what was there, they [the builders] agreed to change the plans," Israel Antiquities Authority archaeologist Nimrod Getzov told TheBlaze by phone Wednesday after the discovery was announced.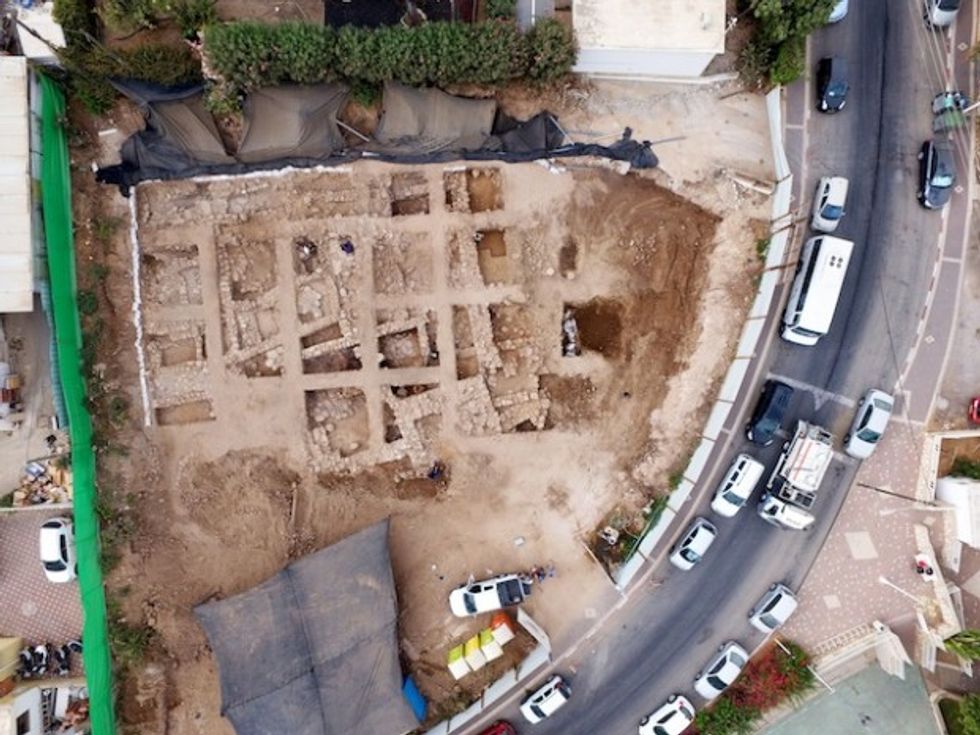 Aerial view of the excavation of the site planned for a large apartment building. (Israel Antiquities Authority, Guy Fitoussi)
Researchers say they found evidence of military strife in the area, based on the massive fire damage to smaller fortresses within the larger Bronze Age complex.
"We found smaller fortresses, and they were always destroyed, burned," Getzov explained. "There was apparently a war and someone else wanted to rule the area."
Within the remnants of the fire damage caused by intense conflagrations on four separate occasions, the archaeologists found seeds, including for legumes, grains and, to a lesser degree, grape seeds believed to have been the remnants of raisins eaten at the time.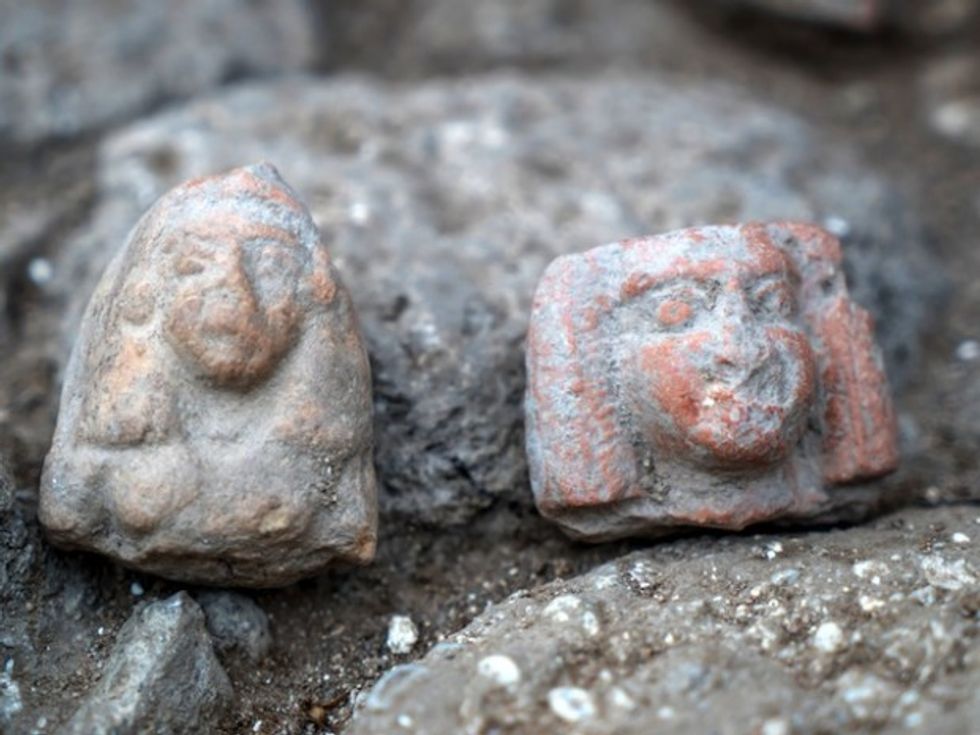 These female figurines dating to the Late Bronze Age were found at the Nahariya site. (Israel Antiquities Authority/Eran Gilvarg)
The researchers suggested the foods were eaten not only by those in the citadel but also sailors sailing the eastern Mediterranean — including Egypt, Anatolia and Syria — who docked for provisions in what is today northern Israel.
"They needed to anchor in a place and to be fed … so they would stop and buy services in different places," Getzov explained.
Excavation directors Getzov, Yair Amitzur and Dr. Ron Be'eri of the Israel Antiquities Authority offered more details on the discovery in a joint statement:
There was probably a dock alongside the citadel. Numerous artifacts were discovered in its rooms, including ceramic figurines in form of humans and animals, bronze weapons and imported pottery vessels that attest to the extensive commercial and cultural relations that existed at that time with Cyprus and the rest of the lands in the Mediterranean basin.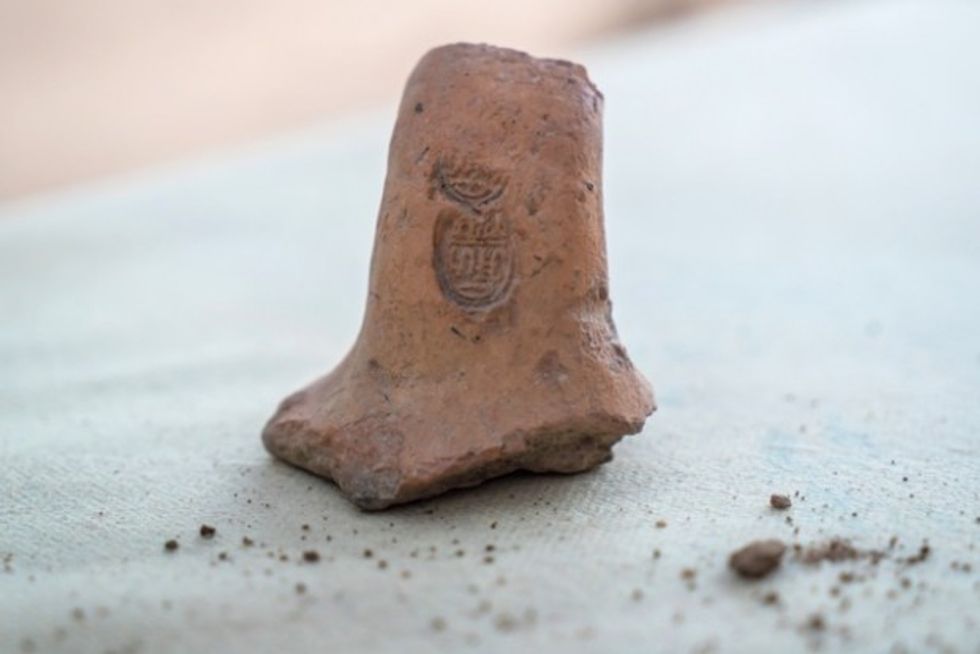 A stamped jar handle dating to the Middle Bronze Age. (Israel Antiquities Authority)
Even though they found evidence of extensive fire damage, Getzov said his team did not know who the enemies of the Canaanites were who burned down the fortresses.
The Antiquities Authority said that part of the citadel will be preserved on the basement level of the apartment building, with a large window for visitors to peruse the ancient artifact.