A new report has found that the State Department gave an "inaccurate and incomplete" response to a 2012 records request regarding former Secretary of State Hillary Clinton's email practices.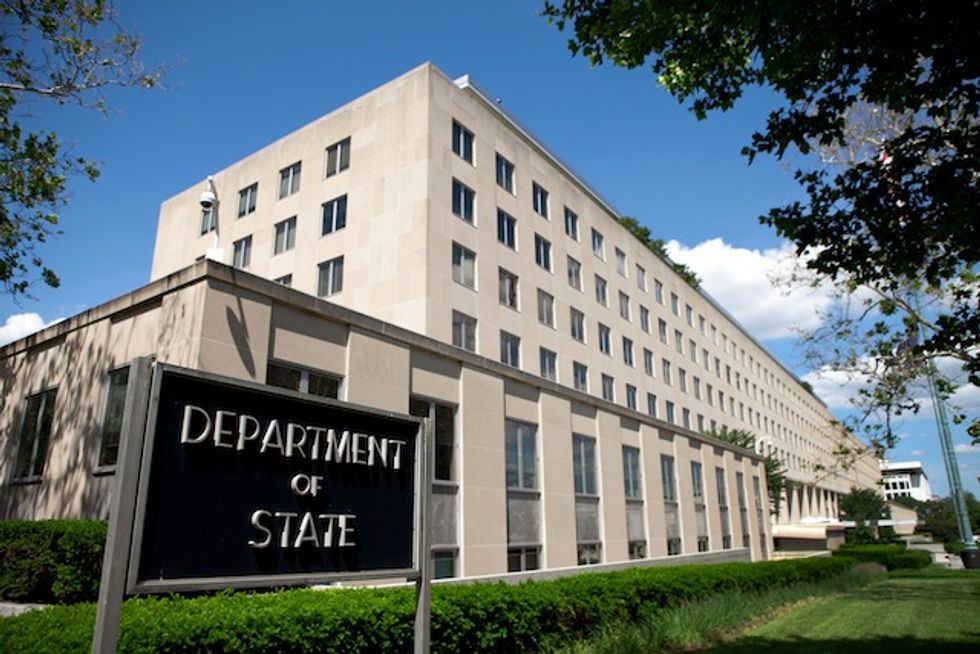 Photo credit: Mark Van Scyoc/Shutterstock
The independent watchdog group Citizens for Responsibility and Ethics in Washington made the request in 2012 after it came to light that former EPA Administrator Lisa Jackson used an alias email account under the name "Richard Windsor" to conduct official government business.
Clinton's then-chief of staff, Cheryl Mills, after being made aware of the request, assigned a member of her staff to follow up on the request. But the State Department didn't respond to CREW's request until May 2013 — four months after Clinton left office. And even then, CREW was told that "no records responsive to your request were located," the Washington Post reported.
A new report, released Thursday by the Office of the State Department Inspector General, claims the department's response was "inaccurate and incomplete" since Mills was aware of both the inquiry into Clinton's email practices and her controversial private email server.
The issue is one of many that has dogged the State Department for years. The report also highlights hundreds of other cases in which the State Department's response time to records requests has drawn scrutiny, including more than 200 open and pending requests made up to 15 years ago — when Madeleine Albright was the nation's top diplomat under President Bill Clinton.
"The department had a preexisting process in place to handle the tens of thousands of requests it received annually, and that established process was followed by the secretary and her staff throughout her tenure," Hillary Clinton spokesman Brian Fallon said, defending the former secretary.
But Melanie Sloan, executive director of CREW at the time that the group made the request, said that Mills "should have corrected the record," since she knew about Clinton's private email server.
"She knew this wasn't a complete and full answer," Sloan said.