As the Chinese market continues to nosedive and the U.S. stock market is on fragile footing, Glenn Beck echoed George Soros' claim that today's financial frustrations remind him the global collapse of 2008. However, Beck believes it will be much worse.
"It will be bigger than 2008," Beck said Thursday on The Glenn Beck Radio Program. "[I] think we're looking at Great Depression-style trouble. That size of trouble coming our way."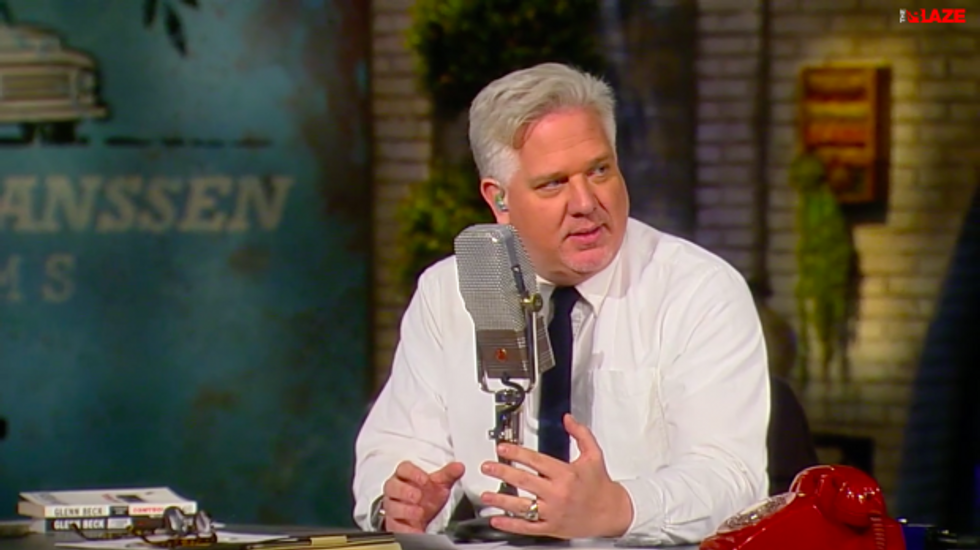 Glenn Beck discussing the global economy on his daily radio show Jan. 7. (Image source: TheBlaze TV)
Speaking at an economic forum in Sri Lanka, Soros — a man Beck asserts "likes to collapse economies" — said that the market problems China is currently experiencing "amounts to a crisis."
"When I look at the financial markets, there is a serious challenge which reminds me of the crisis we had in 2008," Soros said.
Beck, who qualified his own comments by saying he's "bad on timing," said that the unstable nature of the global economy and the fragility of society will lead to a crisis in the global markets.
"I don't know what's going to be the event that kicks it off, but there will be an event that's kicking it off. I mean, look at how fragile everything is. Look at how fragile our society is. Look at how fragile our market is," Beck said.
With the economy already off to a tumultuous start in the new year, Beck added that "the lines are being drawn" for the impending collapse, referring to the Chinese market closure after the CSI300 plummeted more than 7 percent within the first half-hour of the trading day.
Additionally, Beck said that the situation in the Middle East will only exacerbate the issue.
"The banks are prepared for it. When you see China closing its markets twice, when you see Saudi Arabia and Iran going at it and not saber-rattling, actually lobbing missiles at each other," Beck said in response to Iran's accusations that Saudi Arabia "intentionally" struck its embassy in Yemen. "The lines are being drawn."
"The world is so unstable right now, that even this bogus market that has been bogus since 2008, since everything is bailout and cheap money, this is a bogus market, even with all of that going on, it knows, we're in trouble," Beck said.
Complimentary Clip from TheBlaze TV The full episode of The Glenn Beck Program, along with many other live-streaming shows and thousands of hours of on-demand content, is available on just about any digital device. Click here to watch every Glenn Beck episode from the past 30 days for just $1!