As the Chinese stock market continues to plunge, billionaire investor George Soros said Thursday that the backward slide has ominous similarities to the global crash of 2008.
Speaking at an economic forum in Sri Lanka, Soros said that China's economic issues can be traced back to their struggle to find a new growth model, coupled with its currency manipulation.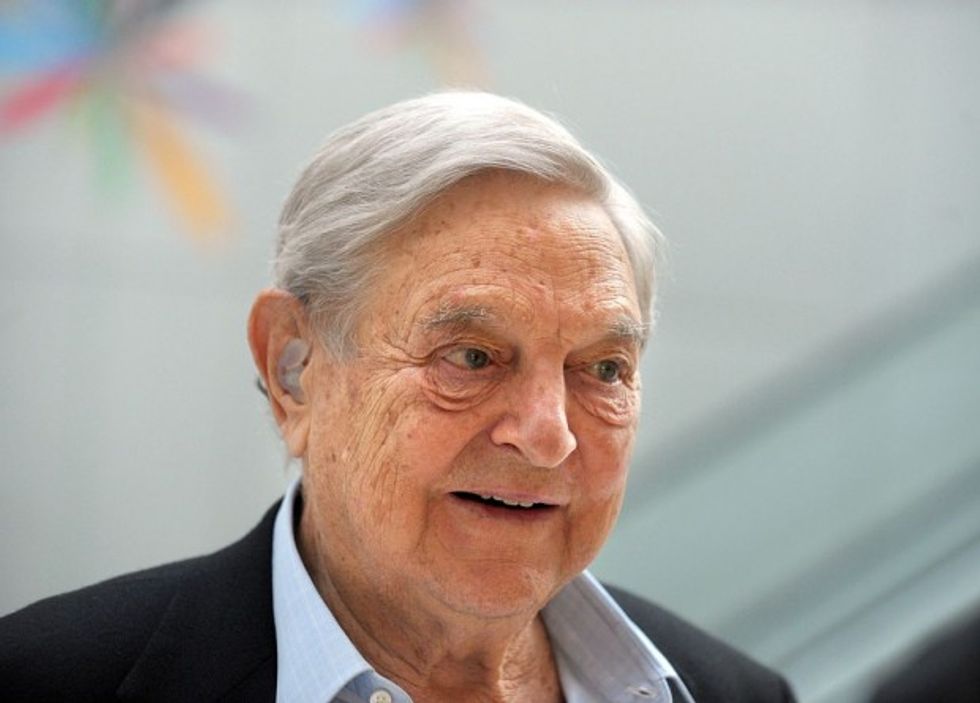 Billionaire investor George Soros (Getty Images/Eric Piermont/AFP)
"China has a major adjustment problem," Soros said, according to Bloomberg Business. "I would say it amounts to a crisis. When I look at the financial markets there is a serious challenge which reminds me of the crisis we had in 2008."
Trading in China was suspended early Thursday, after the CSI300, China's benchmark index, fell more than 7 percent just a half-hour into the trading day, according to CNBC.
Thursday's early halt follows a week of plunging markets, which even sent American markets into a tailspin Monday, Jan. 4, when the Dow Jones industrial average suffered its worst opening day of a new year since 2008 when the index, at one point, dropped more than 450 points.
Following Thursday's trading suspension in China, American markets opened in decline. The Dow dropped more than 300 points before recovering slightly to more than 100 points down. The NASDAQ and S&P were also down Thursday morning.
—
Follow the author of this story on Twitter and Facebook:
[facebook //www.facebook.com/plugins/like.php?href=