The t-shirt once worn by actor Oscar Isaac has sent some of the "Star Wars" crowd into panic mode.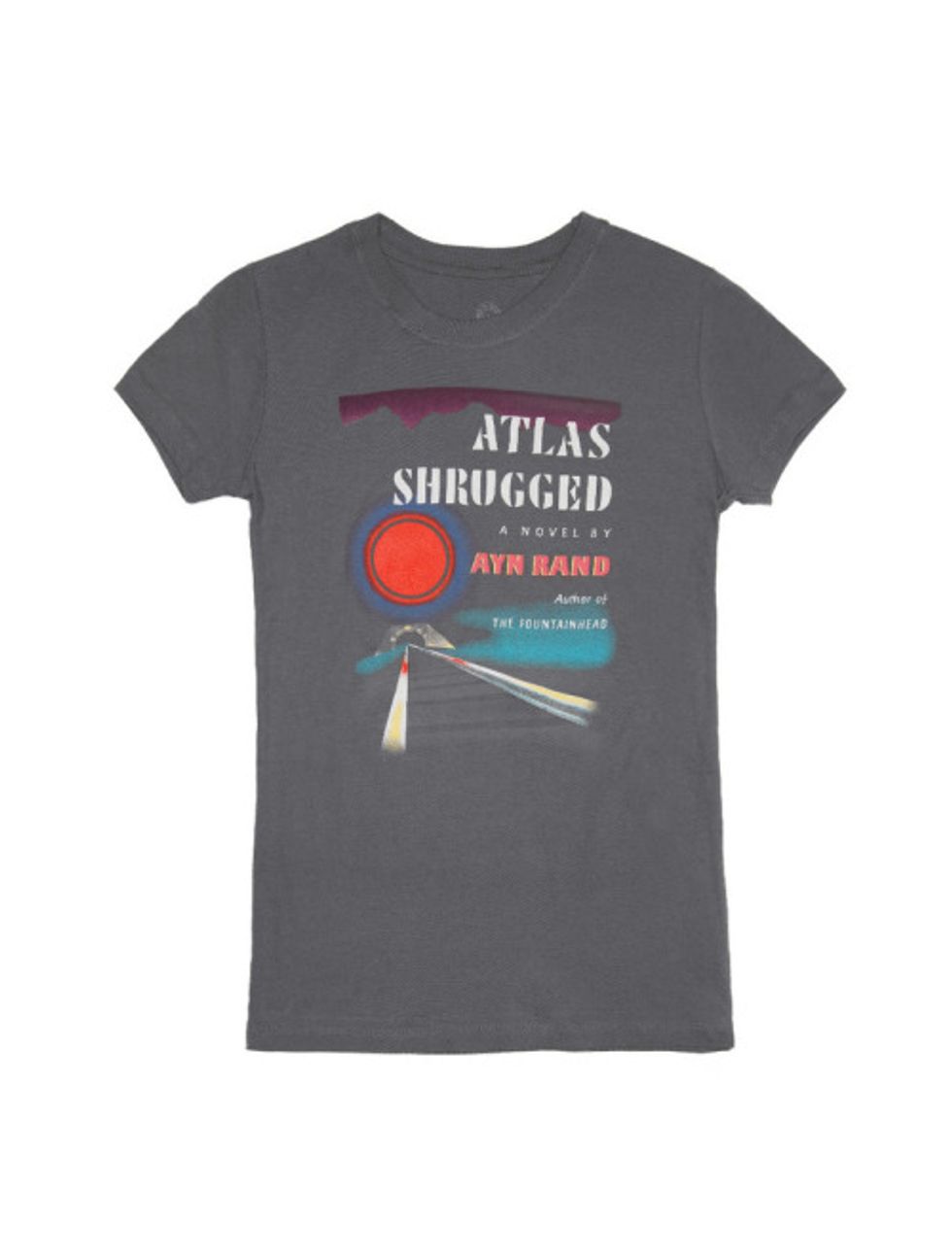 Image source: Tumblr
Fans took to social media after a picture showing the "Star Wars: The Force Awakens" heartthrob wearing an "Atlas Shrugged" t-shirt surfaced. "Atlas Shrugged" is the book written by Ayn Rand, a name often associated with libertarianism.
"[O]scar [I]saac has an [A]tlas [S]hrugged t[-]shirt and [I] feel deeply betrayed," one person tweeted Sunday.
oscar isaac has an atlas shrugged tshirt and i feel deeply betrayed! pic.twitter.com/h0BR0YW4Gd

— fiona (@presscolour) January 3, 2016
But the surprise stems back weeks.
"Okay but in that photo of him posing with the Drive poster is he wearing an Atlas Shrugged t-shirt? That would be extremely disappointing and not the sex god behaviour I would expect from Oscar," one user posted to Tumblr.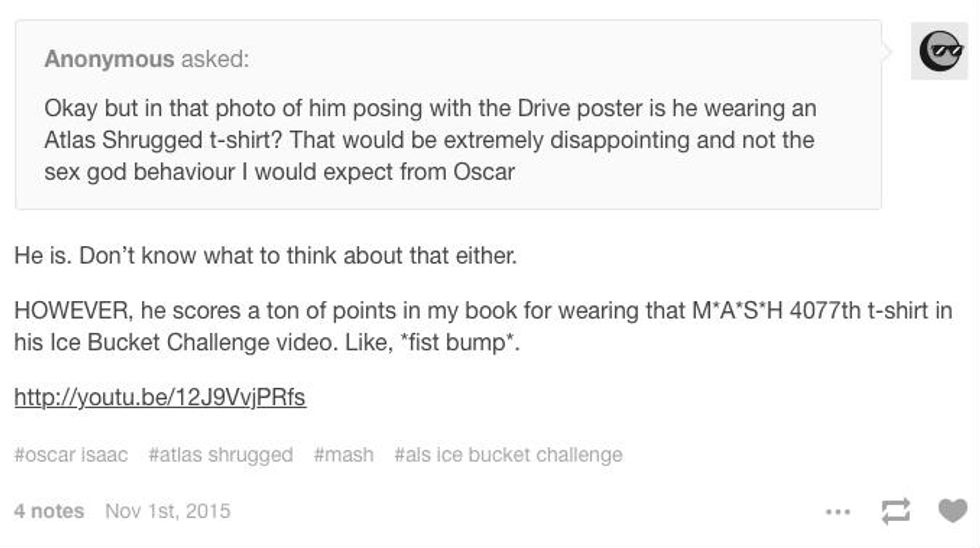 Image source: Tumblr
"He is. Don't know what to think about that either," another user responded.
Even one website caught on to the liberal heartbreak, publishing this consoling headline for the afflicted.
"Sorry about your boyfriend, Internet: Why Oscar Isaac's Ayn Rand t-shirt broke a million heart-emojis," a headline from Salon read.
Others took to social media, dismissing the online uproar as trivial.
i heard oscar isaac may have eaten fries with mayo once https://t.co/eM0x1X7hTy #problematic

— Adam Serwer (@AdamSerwer) January 7, 2016
Oh no! Oscar Isaac wore a shirt featuring the title of a novel that contains Bad Thoughts! #smdh https://t.co/kYMJofNpy6

— Sonny Bunch (@SonnyBunch) January 5, 2016
LMAO I just caught wind of the Oscar Isaac Ayn Rand T-Shirt debacle, and I'm just

— Trungles Sorta (@Trungles) January 5, 2016
(H/T: Daily Dot)