A man who stood up and heckled Republican presidential hopeful Marco Rubio at a Texas rally was confronted by another attendee and physically forced into his seat until security could escort him out of the event.
"Marco Rubio is owned by Jews! Jews! And Free Masons!" the man shouted at the Dallas rally.
Seconds later, an attendee sitting behind him stood up, placed his arms squarely on the man's shoulders and forced him back into his seat. The move was characterized by one local news station as a "body slam."
"Marco! Marco! Marco!" the crowd shouted.
A member of the Dallas Police Department quickly escorted the heckler out of the event.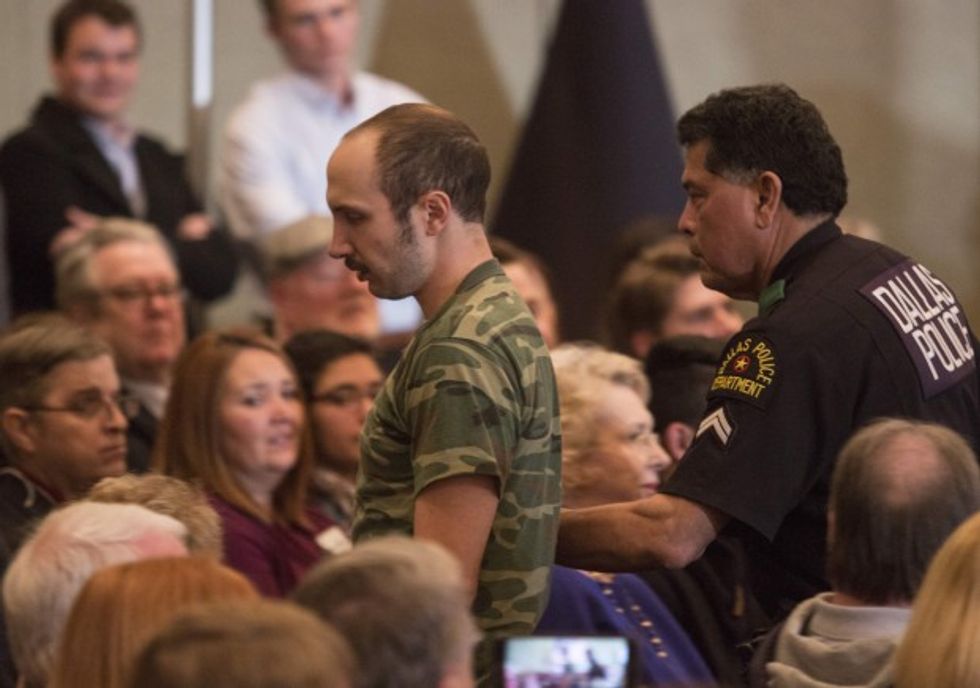 LAURA BUCKMAN/AFP/Getty Images
"That has never happened before," Rubio quipped.
He later added at the rally, "This is the greatest country in the history of the world. People can say outrageous things and not go to jail because we are a free people."
—
Follow the author of this story on Twitter and Facebook: