Finnish police have said that there was "an unusually high level of sexual harassment" in Helsinki on New Year's Eve — and that they were tipped off that groups of asylum seekers had plans to sexually harass women during the festivities, according to Agence France‑Presse.
"There hasn't been this kind of harassment on previous New Year's Eves or other occasions for that matter," Helsinki Deputy Police Chief Ilkka Koskimaki told AFP. "This is a completely new phenomenon in Helsinki."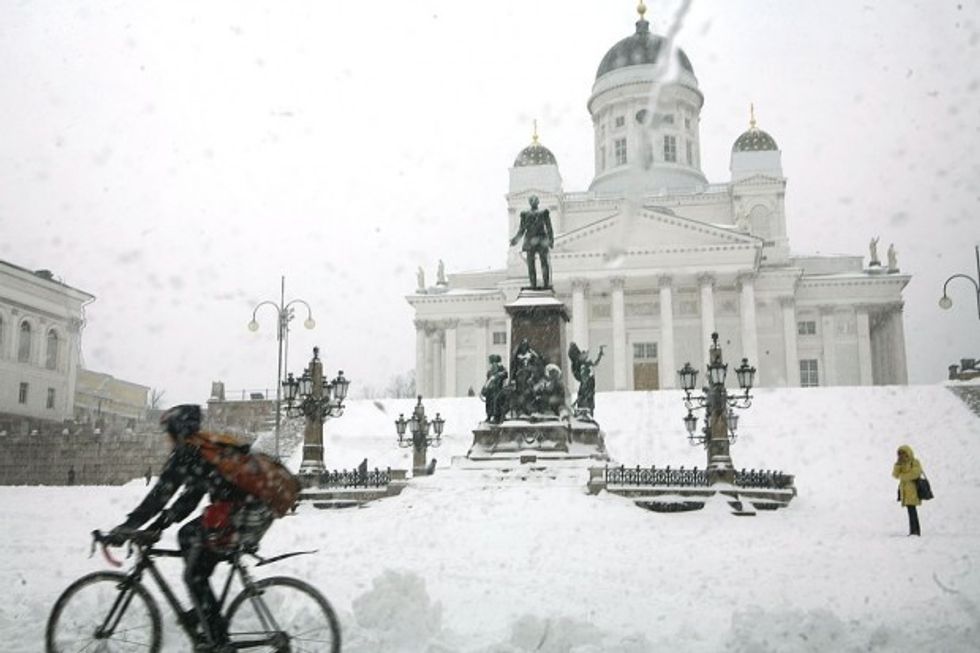 Senate Square in Helsinki, Finland. (Heikki Saukkomaa/AFP/Getty Images)
The report follows a similar incident in Cologne, Germany, on New Year's Eve. Police there said that on the same night, more than a thousand men "of Arab or North African appearance," committed a series of crimes including sexual assaults, theft and at least one rape.
In Helsinki, security guards hired to monitor the festivities on New Year's Eve told police that there had been "widespread sexual harassment" in the city. According to AFP, there were reportedly three sexual assaults at the city's central railway station, "where around 1,000 mostly Iraqi asylum seekers had converged."
"The suspects were asylum seekers. The three were caught and taken into custody on the spot," Koskimaki told AFP.
(H/T Hot Air)