A 22-year-old woman was arrested Thursday night after she allegedly attacked a flight attendant during a United flight from New York to Chicago, forcing the pilots to make an emergency landing in Detroit to have her removed from the plane.
The woman, Breanna Farquharson, was charged with interfering with a flight attendant — a federal crime — according to WNBC-TV.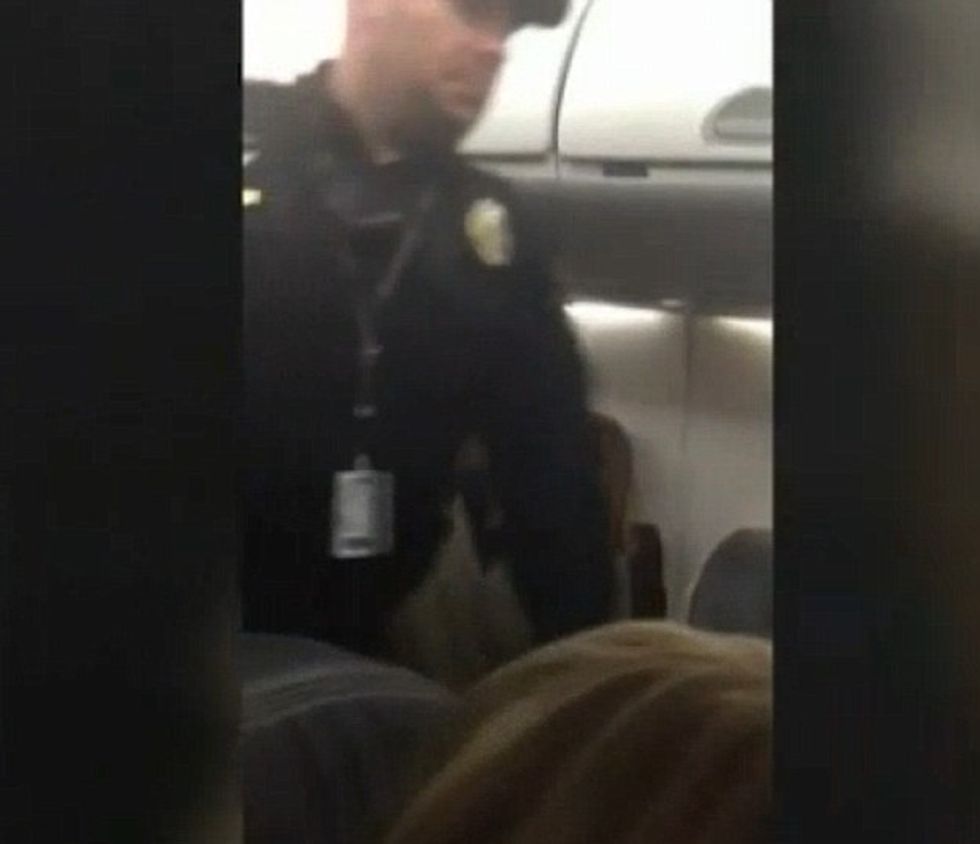 Image source: WNBC-TV
More from the Daily Mail:
According to passenger Matthew Goldgraben, the woman involved in the incident came and asked to sit down next to him and he said OK.

A few minutes later, flight attendants came around for beverage service and one of the stewardesses accidentally spilled a drink. It's unclear if the flight attendant split it on the woman, or just near her.

That's when Goldgraben says the woman snapped and started screaming and attacking the flight attendant."
In addition, the unruly passenger also allegedly attacked a fellow traveler, breaking the victim's necklace.
However, the other passengers on the plane were quick to act. They bound the woman's hands and feet behind her back until the plane was able to make an emergency landing in Detroit. Once on the ground, police escorted the woman off the plane and arrested her.
According to WXYZ-TV, the flight attendant and other passengers who were assaulted plan to file charges.
The plane was able to leave Detroit and continue to its final destination without incident. It was only on the ground for approximately one hour.
Watch the story below:
—
Follow the author of this story on Twitter and Facebook:
[facebook //www.facebook.com/plugins/like.php?href=