The eyes of the faithful around the world will be on Canterbury, England, this week, as Archbishop of Canterbury Justin Welby will convene a meeting with the Christian body's 38 primates to discuss contentious issues that threaten to divide the church.
Welby, who is the spiritual head of the Anglican Communion, spoke about these issues during a BBC radio interview on Monday, saying that it would be a major failure for all parties not to find common ground and craft a way to keep the communion together.
"Certainly I want reconciliation, but reconciliation doesn't always mean agreement. In fact, it very seldom does," he said, according to Reuters. "It means finding ways to disagree well and that's what we've got to do this week."
Welby continued, "A schism would not be a disaster ... but it would be a failure."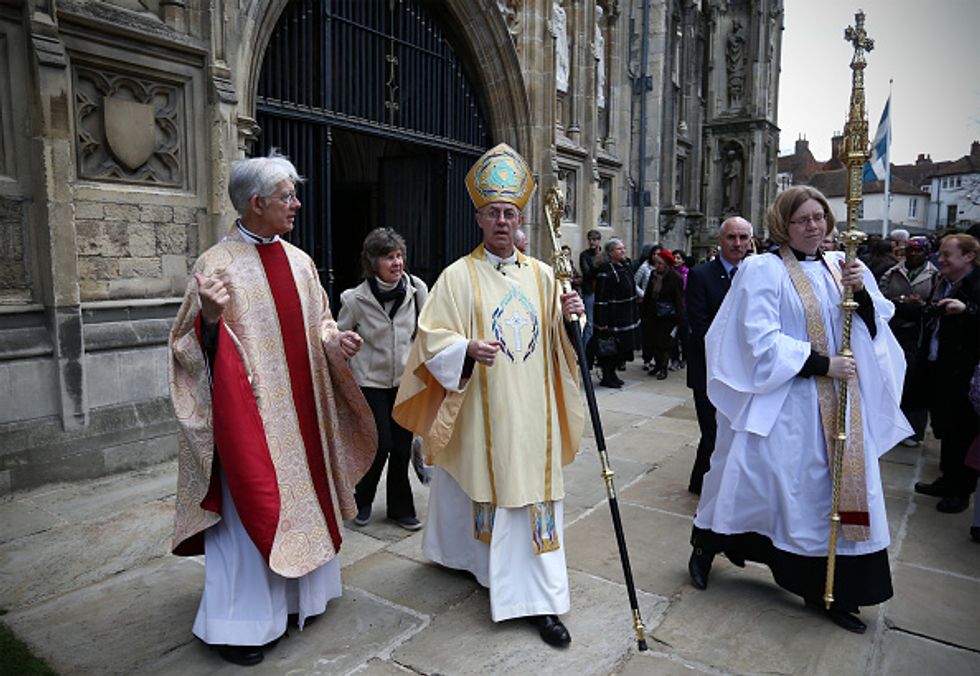 Archbishop of Canterbury Justin Welby leaves after delivering his Easter sermon on April 5, 2015 in Canterbury, England. (Carl Court/Getty Images)
As TheBlaze previously reported, the Anglican Communion faces staunch division as the summit begins on Monday, with the meeting scheduled to conclude on Saturday.
The gathering, known as Primates 2016, will "likely" address "issues of religiously-motivated violence, the protection of children and vulnerable adults, the environment and human sexuality," according to the event's official website.
It's been no secret that fierce debate is expected, specifically over the issue of homosexuality, with TheBlaze's Carly Hoilman reporting last week that the embrace of gay marriage among those in the Episcopal tradition in the U.S. has upped the ante.
It has reportedly lead some African and Asian bishops, who reject same-sex nuptials, to threaten to walk out if leaders are not thrown out for failure to denounce gay marriage.
"There's nothing I can do if people decide that they want to leave the room. It won't split the communion," Welby said. "The Church is a family and you remain a family even if you go your separate ways."
In addition to homosexuality, the ordination of women has also become a controversial issue for affiliated churches.
The primates — bishops and archbishops that lead each of the 38 cohorts within the denomination — represent 85 million people located in 165 countries, according to the Primates 2016 website.
According to Reuters, Welby is expected to recommend that the Anglican Communion reorganize itself into a group of churches that are linked to Canterbury, but not to one another; this would enable congregations to hold divergent views.
In the end, the archbishop said that there is much at stake in terms of how the world views this summit.
"It would not be good if the church is unable to set an example to the world of showing how we can love one another and disagree profoundly," he told BBC.
Primates 2016 comes just seven months after the U.S.-based Episcopal Church — a member of the Anglican Communion — officially embraced gay marriage rites. It also comes after a 2014 vote clearing the way for female bishops in the Church of England.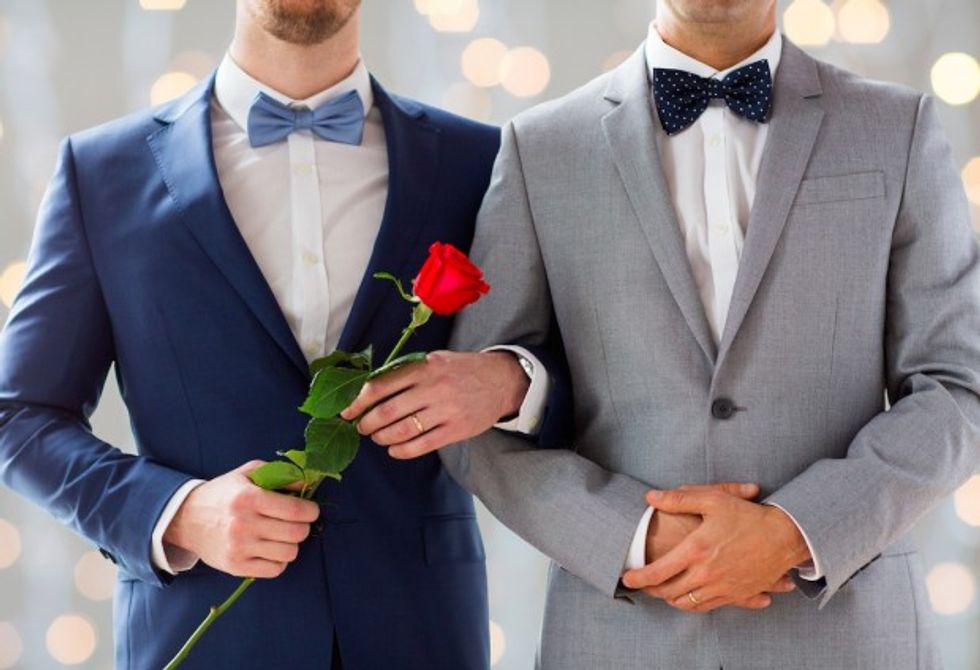 Photo credit: Shutterstock
Welby has made it no secret that he believes these issues could lead to a split, telling the Times in London back in December 2014 that it's possible the communion won't hold together.
"I think, realistically, we've got to say that despite all efforts there is a possibility that we will not hold together, or not hold together for a while," he said. "I could see circumstances in which there could be people moving apart and then coming back together, depending on what else happens."
--
Follow the author of this story on Twitter and Facebook: