Republican frontrunner Donald Trump has added a new song to his campaign playlist — and it might be intended to draw attention to a "problem" he claims 2016 rival Ted Cruz has.
According to The Weekly Standard, Trump recently added  "Born in the USA" to the warm-up music played at rallies.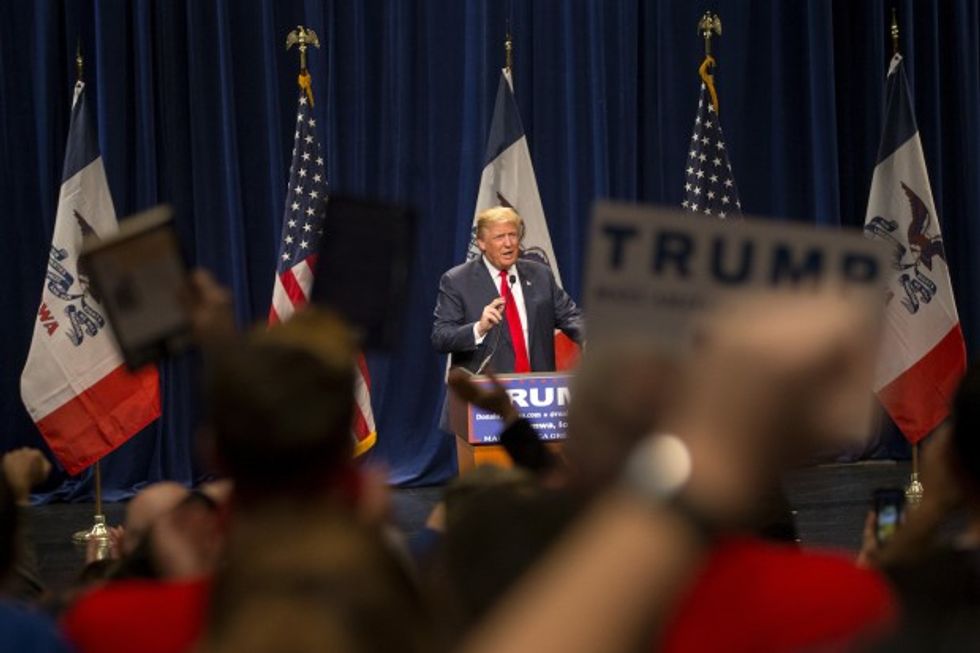 Photo by Aaron P. Bernstein/Getty Images
The addition of the 1984 hit comes as the billionaire questions whether Cruz is eligible to be president. The Texas senator was born in Canada to a U.S. citizen (automatically making him a citizen), but Trump has questioned whether he is specifically a naturalized citizen because of his birthplace.
For his part, Cruz has dismissed such attacks on him as a side show and suggested Trump had "jumped the shark" by bringing it up.
—
Follow the author of this story on Twitter and Facebook: