The White House Monday withheld judgment on whether the shooting of a Philadelphia police officer last week was an act of terrorism. However, spokesman Josh Earnest was clear that President Barack Obama's policy to restrict access to guns would be one means to prevent similar incidents.
"It is relevant whether this individual was motivated by demons inside of his own mind or demons he encountered through social media," Earnest said. "Either way, we want to make sure we are mindful of the steps to mitigate the risk posed by this individuals and those like him across the country. Certainly one thing we can do is to keep guns out of the hands of people like him. Whether it's someody who planned to carry out a terrorist act or somebody who has significant mental problems shouldn't be so easily able to get their hands on a guns."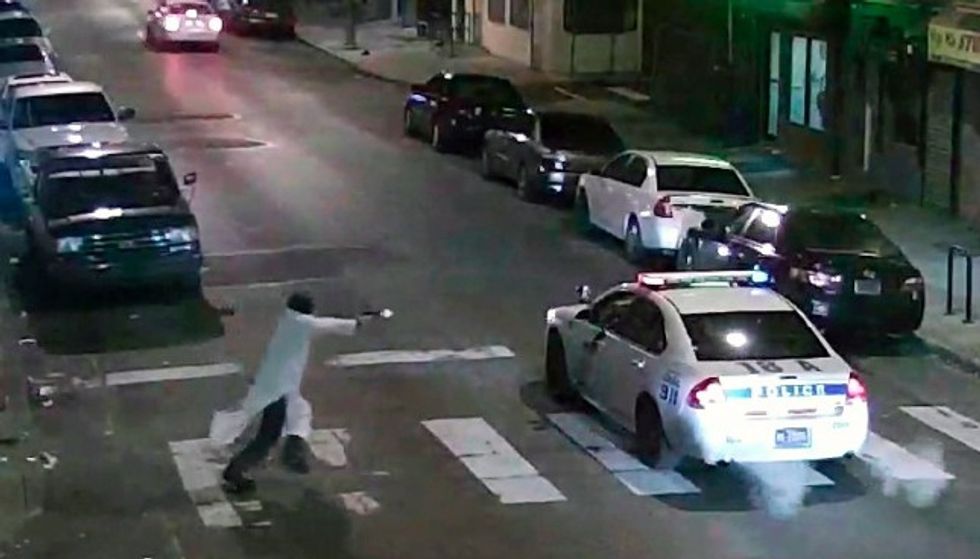 In this frame from a Thursday, Jan. 7, 2016, video provided by the Philadelphia Police Department, Edward Archer runs with a gun toward a police car driven by Officer Jesse Hartnett in Philadelphia. Archer, using a gun stolen from police, said he was acting in the name of Islam when he ambushed Hartnett sitting in his marked cruiser at an intersection, firing shots at point-blank range, authorities said. (Philadelphia Police Department via AP)
Edward Archer, 30, was charged with aggravated assault, assault of a law enforcement officer and several firearms crimes after firing into the car of Philadelphia police officer Jesse Hartnett at least 13 times, police said. The officer took three hits but was still able to pursue the man who tried to kill him and shoot him in the buttocks. Archer reportedly told police he was a devotee of the Islamic State.
Initially asked if the White House considered this shooting to be terrorism, Earnest said that the Philadelphia police are still investigating.
"They have not concluded that it is an act of terrorism, but, given some of the circumstances of the event, obviously, that is something we are all wondering," Earnest said.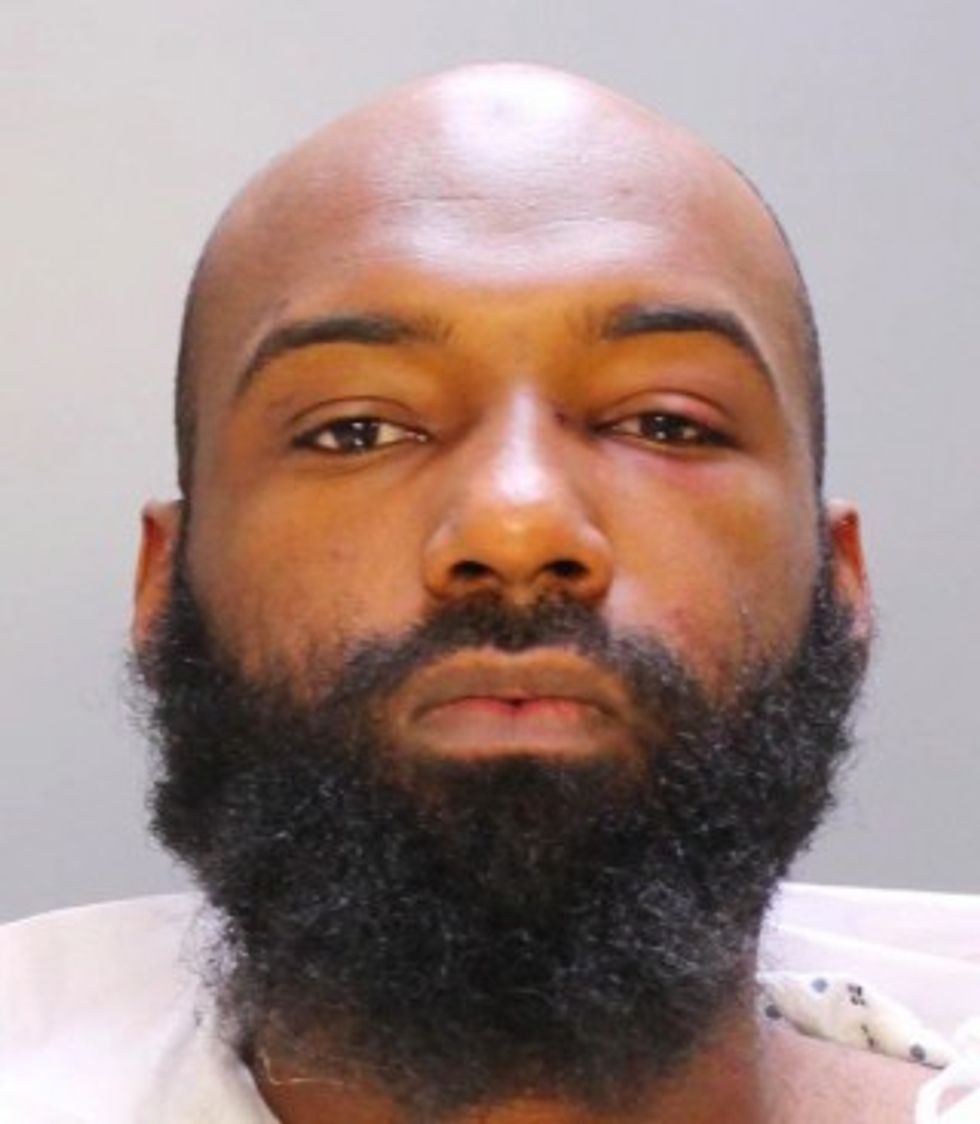 This undated photo provided by the Philadelphia Police Department shows Edward Archer, who police say ambushed a Philadelphia police officer at point-blank range with a stolen gun on Thursday, Jan. 7, 2016. (Philadelphia Police Department via AP)
Earnest didn't know if the president contacted the injured officer.
"I can tell you that White House officials have been in touch with officials in Philadelphia. I'm not aware of any personal contact with the officer at this point," Earnest said. "Last I heard, he is still in the hospital. But we certainly are closely monitoring this case and Officer Hartnett has certainly been on the hearts and minds of everybody here at the White House including the president and the first lady."
Earnest added, "Those reports lead us to worry that this could be an act of terrorism. That part of the ongoing investigation is being led by the Philadelphia Police Department right now. The FBI has been supporting that investigation. There obviously is keen interest in trying to understand what motivated this individual to carry out this horrible act of violence."