Just hours ahead of what the White House is dubbing President Barack Obama's "final" State of the Union address, Glenn Beck predicted it will not, in fact, be his final national address.
"Mark my words," Beck said on The Glenn Beck Radio Program Tuesday morning. "Next year, he will deliver another State of the Union."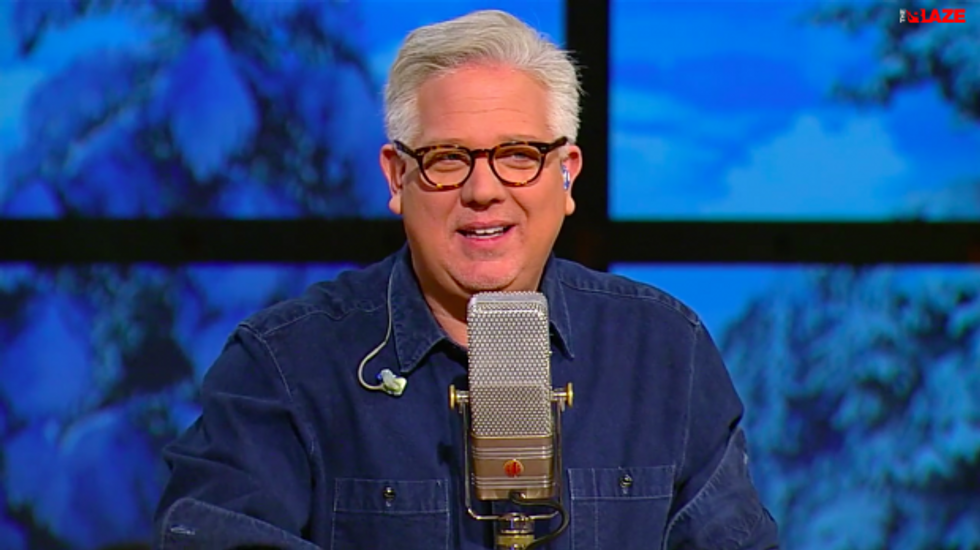 Glenn Beck discusses President Barack Obama's final State of the Union address Tuesday. (Image source: TheBlaze TV)
Should Beck be right in his prediction, Obama would be breaking a tradition that has been in place since 1988, and following the example of only a few presidents.
For nearly 30 years, outgoing presidents have given what technically could be their final State of the Union address — delivered on their final January in office before the president-elect is sworn in at noon on Jan. 20 — to the incoming commander in chief.
The last president to deliver an end-of-term State of the Union address was President Jimmy Carter on Jan. 16, 1981, days before President-elect Ronald Reagan was sworn into office. However, it is important to note, Carter's final address was not delivered verbally but sent to the U.S. Congress via a written report, which was the standard for all State of the Union addresses until President Woodrow Wilson in 1913.
Beck made his case that Obama will follow in Carter's footsteps, citing that Tuesday night's State of the Union address will be the earliest delivered in the last decade. Before tonight's State of the Union address, last year's speech, delivered Jan. 20, was the earliest Obama ever addressed the nation.
"Why do I say the president is not going to be — this isn't going to be the last one? Because the last big, huge progressive president we had was Jimmy Carter. And on Jan. 16, 1981, he gave his last State of the Union," Beck said. "Everybody else gives that State of the Union to the next president."
"No way this president gives up a chance to say, 'And here's what I've accomplished,'" Beck added.
According to the radio host, this year's State of the Union address was moved to be earlier in the month in order to line it up for the president to deliver an early national address at the beginning of January 2017, before the incoming president is sworn in.
"He's not going to let that last stage, that last chance for him to say something eloquent, uplifting, and stirring, and have the waters recede after he speaks," Beck said. "He's going to take that opportunity. You know it."
The president's 2016 State of the Union address will begin Tuesday night at 9 p.m. ET and can be watched live here.
Complimentary Clip from TheBlaze TV The full episode of The Glenn Beck Program, along with many other live-streaming shows and thousands of hours of on-demand content, is available on just about any digital device. Click here to watch every Glenn Beck episode from the past 30 days for just $1!
—
Follow the author of this story on Twitter: