PORTLAND, Ore. (TheBlaze/AP) — The armed activists occupying a national wildlife refuge in southeastern Oregon plan to hold a community meeting this week to explain themselves and inform residents when they'll leave.
The Oregonian reported that a leader of the anti-government group told reporters Tuesday that the meeting will be held Friday evening in Burns, 30 miles from the Malheur National Wildlife Refuge.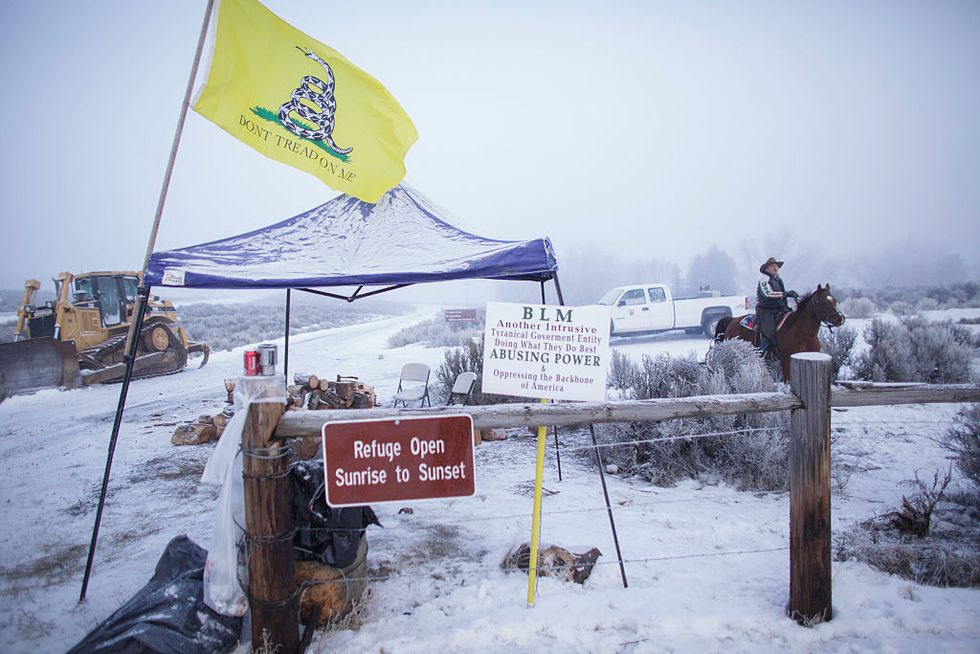 Duane Ehmer rides his horse Hellboy at the occupied Malheur National Wildlife Refuge on the sixth day of the occupation, Jan. 7. (Getty Images/ROB KERR/AFP)
"I think there should be a dialogue," Robert "LaVoy" Finicum said, relaying a message from the group's leader, Ammon Bundy. He did not provide any additional details about the meeting.
He did, however, encourage the entire community to attend the gathering.
The small group is under pressure from many locals to end the occupation that began Jan. 2. They are there to oppose federal land-management policies.
At a community meeting Monday, Harney County residents asked the group to leave, although some said they shared the activists' frustration with the federal government.
Watch Finicum's brief comments below via the Oregonian: