Convicted serial killer Charles Severance sent a rambling eight-page letter to two Washington Post reporters, calling himself "an internationally recognized expert witness on Mental Disorder."
"My highly esteemed credentials are prominently posted at mentaldisorder.com so I'm not kidding," he wrote.
Severance was convicted in 2014 for three murders that took place over the course of a decade. All of his victims were shot during the day in their own homes.
The letter was sent to two Post reporters, whom Severance addressed as "Ian Shapira Man of Letters," and "Dana Priest Lady Scholar of the Explaining Class."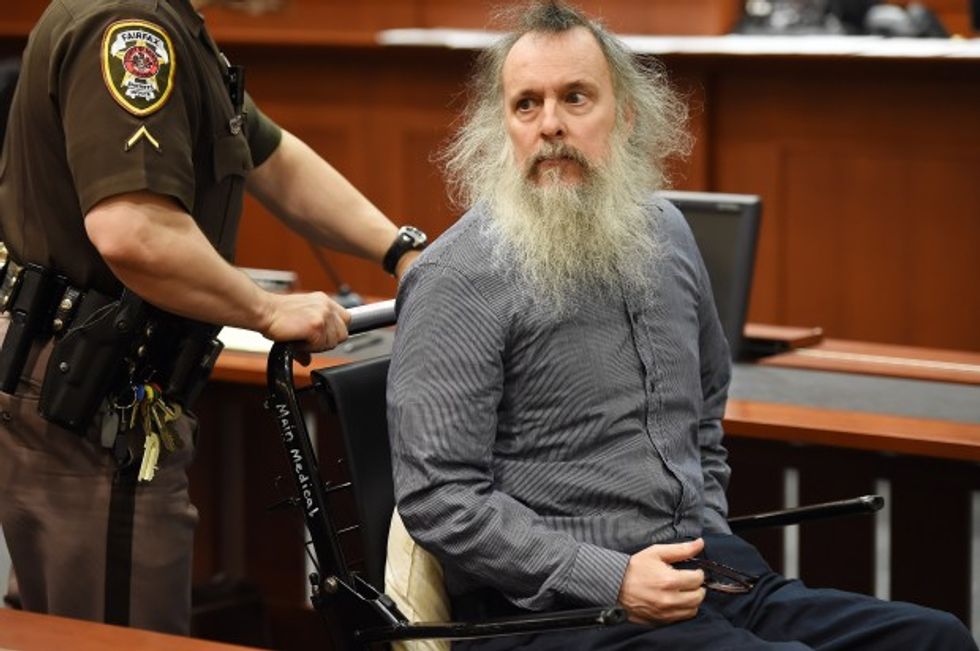 Charles Severance appears at his trial in Fairfax County Circuit Court Nov. 2, 2015, in Fairfax, Virginia. A jury convicted Severance of murder shooting three prominent Alexandria, Virginia, residents in their homes over the course of a decade as part of a longstanding grudge against the city. (Matt McClain/The Washington Post via AP, Pool)
"You guys are lackeys and toadys and word-whoring propaganda sychophants for the legitimate institution of pharmaceutical toxic psychiatric policing north of the Rio Grande. It's disgusting," he wrote.
The reporters described the letter as "rambling and vulgar" and wrote that it contains "slurs against Jews, gays and women, along with random references to sadism, the Taiping Rebellion in 19th century China and Sir Edmund Burke."
The letter was littered with phrases like "Paris, San Bernadino, and Beirut," and "ISIS ISIS ISIS." Shapira speculated that Severance must be following the news.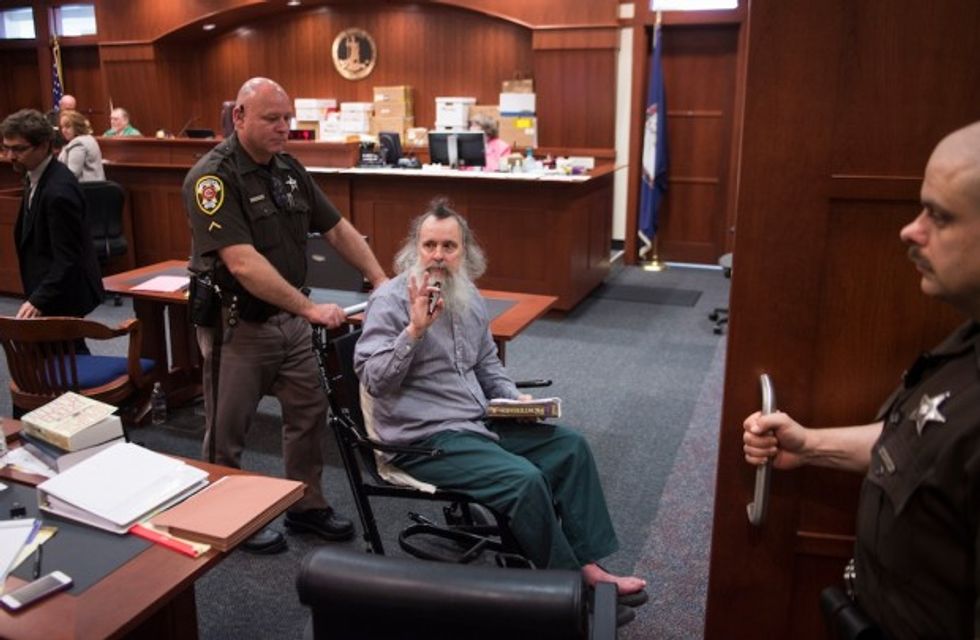 Charles Severance waves as he is taken out of the courtroom while appearing at his trial in Fairfax County Circuit Court in Fairfax, Virginia, Oct. 22, 2015. (Jabin Botsford/The Washington Post via AP, Pool)
Severance took issue with a piece Shapira wrote about Chris Hurst, the boyfriend of Alison Parker, the WDBJ reporter who was murdered on live television last summer.
"I figure the Misery Index for the Explaining Class was permanently elevated one degree of dangerousness since the hideous August 2015 Captain John Smith Mountain Lake Murder. It's the kind of story that will never go away despite the long Goodbye," Severance wrote. "'Terror is passion,' observed the great 18th century social thinker Sir Edmund Burke 'that always produces delight when it does not press too close.'"
According to the Post, Severance's outlandish writings were used as a key piece of evidence during his trial. In one document, he wrote, "Knock. Talk. Enter. Kill. Exit. Murder."
Shapira wrote that the letter was postmarked the day after Christmas, but he did not discover it in the mailroom of the Post's new offices until Monday.