A customer of online store Zulily received a winter coat she ordered and discovered something she hadn't anticipated.
"I could see through the packaging that the coat material wasn't going to work well with the two breeds of dogs we have," Kelly Kinkel wrote on Facebook. "Coarse dog hair and certain materials don't mix."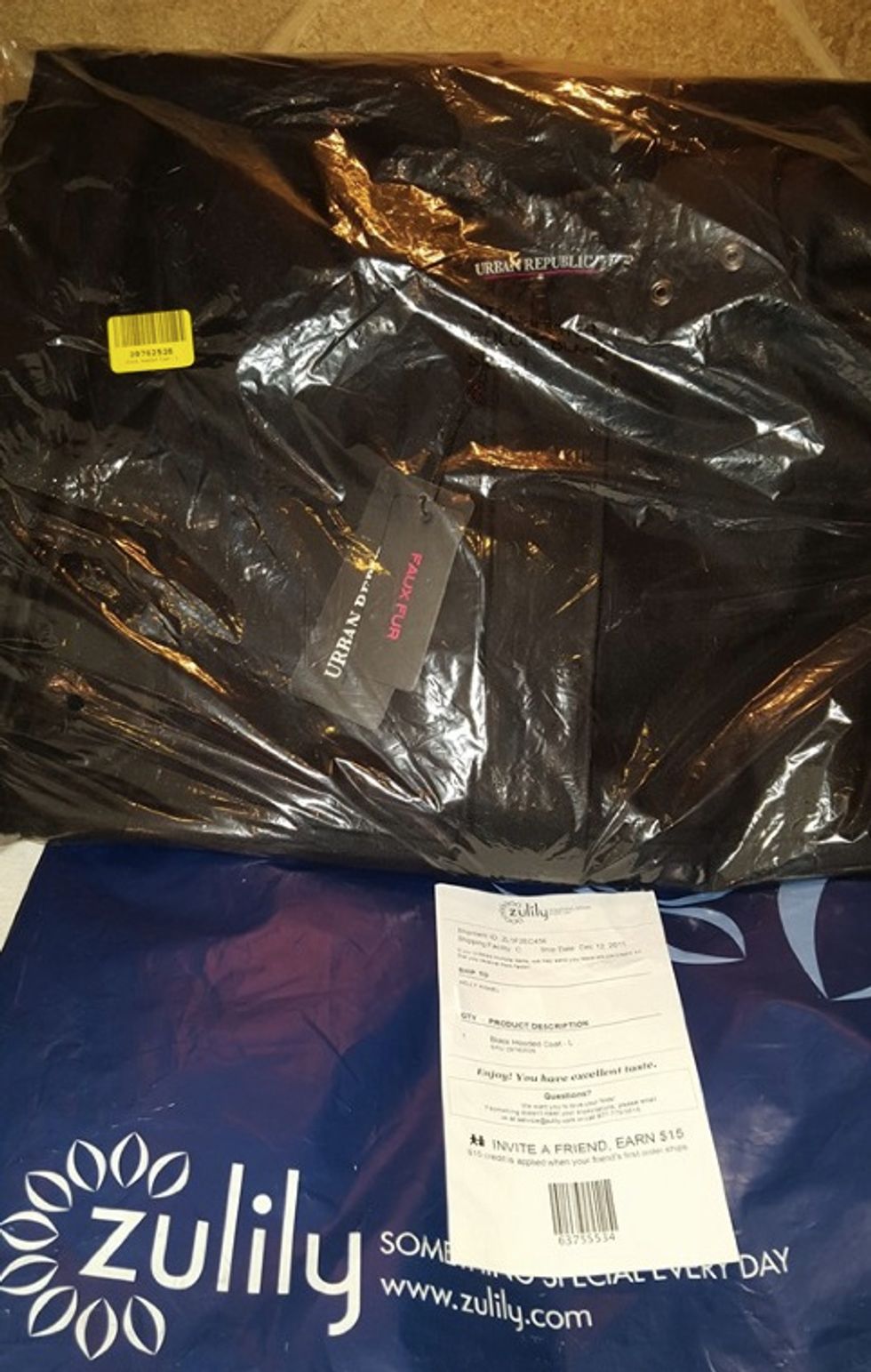 Image source: Facebook
So she called Zulily's customer service and asked how she could return the unopened coat for a refund.
"I spoke with a sweet young man named Patrick," Kinkel wrote, "and he let me know he would refund my money immediately."
Good news — but it wasn't all she needed to know. She still wanted instructions on how to make the return.
Patrick's reply may be a retail first.
"Please don't send it back," Kinkel recalled him saying. "If you know someone who needs a winter coat or if you would like to donate it to a charity, that would make us very happy."
A shocked Kinkel admitted she "honestly thought he was kidding. It took me a moment to realize he was completely serious, and then came the tears."
"The world needs more LOVE like that," she declared, adding that she's now a Zulily "customer for LIFE."
(H/T: WFXT-TV)