House Minority Leader Nancy Pelosi (D-Calif.) made a questionable claim Wednesday during a CNN interview about the soldiers captured by Iran, saying she once saw Iran from the island-nation of Bahrain.
"I've been to the region," Pelosi said during an interview with Chris Cuomo. "I've been to Bahrain and looked right across the Persian Gulf to Iran. Everything is very close there."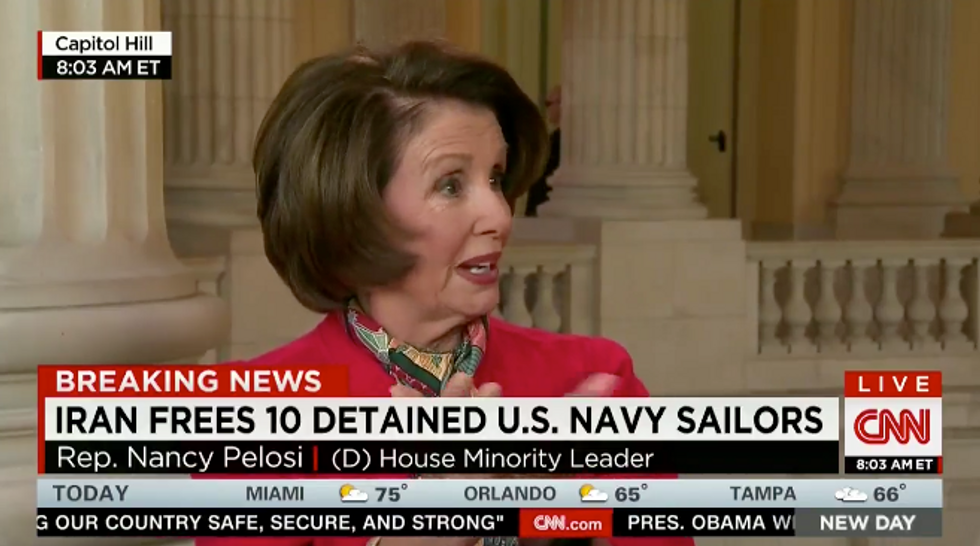 Image via Twitter/SenTomCotton
However, Pelosi stretched the truth a bit. Bahrain isn't that close to Iran, and in fact, Iran is not visible from Bahrain.
According to Mediaite, which mapped out the closest distance between Bahrain and Iran, Pelosi would have had to have eyes good enough to see for more than 116 miles. Despite Pelosi's claim, it is impossible to see land at such a distance with the human eye, due to the Earth's curvature.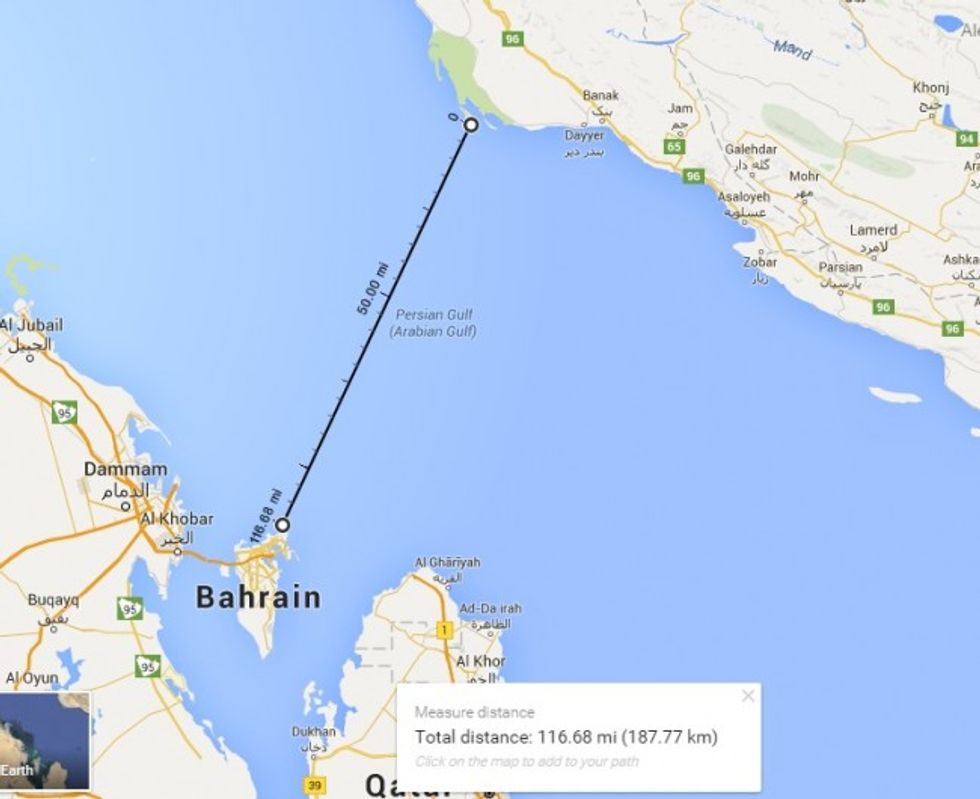 Image source: Mediaite
According to livescience.com, the horizon line for a 6-foot-tall person is approximately three miles. However, the farther up one goes in altitude, the farther the horizon becomes. For example, on top of Mount Everest, which sits at 29,029 feet high, a person can see for nearly 230 miles.
Watch her claim below:
(H/T: Mediaite)
—
Follow the author of this story on Twitter and Facebook:
[facebook //www.facebook.com/plugins/like.php?href=