An Oregon fire chief resigned Wednesday after he claimed he discovered undercover FBI agents were at work in his community and then was told by a judge to not question their presence.
Chris Briels, fire chief in Harney County, was standing next to Ammon Bundy — leader of the armed group that's taken over the Malheur National Wildlife Refuge in Burns — when he announced that he had resigned, KATU-TV reported.
Briels told reporters that he followed two men from the local armory, questioned why the were there and didn't get a straight answer. He then said he ran their vehicle's license plate, which "came back undercover FBI agents."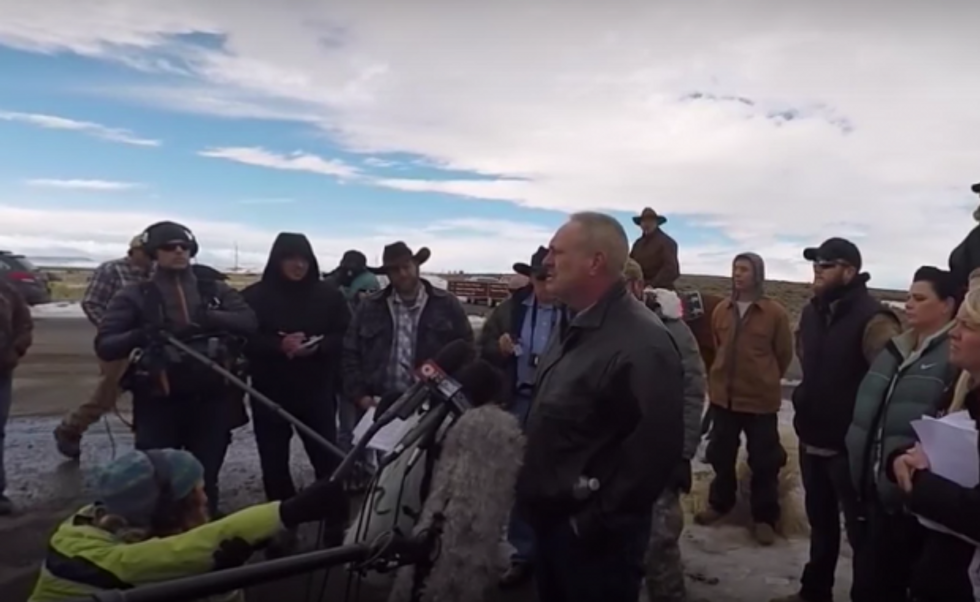 YouTube screengrab
After explaining what he discovered to Judge Steve Grasty, Briels said Gratzy told him has "no right" to question anybody in regard to what he discovered.
"This is absolutely appalling to me," Briels said, adding that "I will not stick my head in the sand."
More from KATU:
Briels is a member of the Community Committee for Public Safety, which is a local group that's expressed interest in taking over for the Bundy protesters to work to reclaim local rancher's land rights when and if they leave.
"I've been told by Steve to distance myself from this committee of public safety. I've been told that we don't know what we're doing. I've been told that my life is in danger. I've been told all kinds of things. I will not be told what to do," Briels said, according to KATU. "I have my own mind, and I will use my own mind, not somebody else's."
---