Brad Dassey, the half brother of "Making a Murderer" subject Brendan Dassey, has made it no secret that he believes that his younger sibling is innocent in the murder of 25-year-old photographer Teresa Halbach, recently releasing a rap song in his defense titled, "They Didn't Do It."
The elder Dassey, 32, told TheBlaze this week that he was "in shock" in 2005 after learning of the claims against both Brendan and Brendan's uncle, Steven Avery, and admitted to struggling over the years with whether he believed that they were, in fact, innocent of murdering Halbach.
"In the beginning, when the news was coming out and portrayed them to be guilty, that's when I thought that they were," Dassey, who works as a computer-repair technician, told TheBlaze, explaining that he later found himself unsure after learning additional details about the case.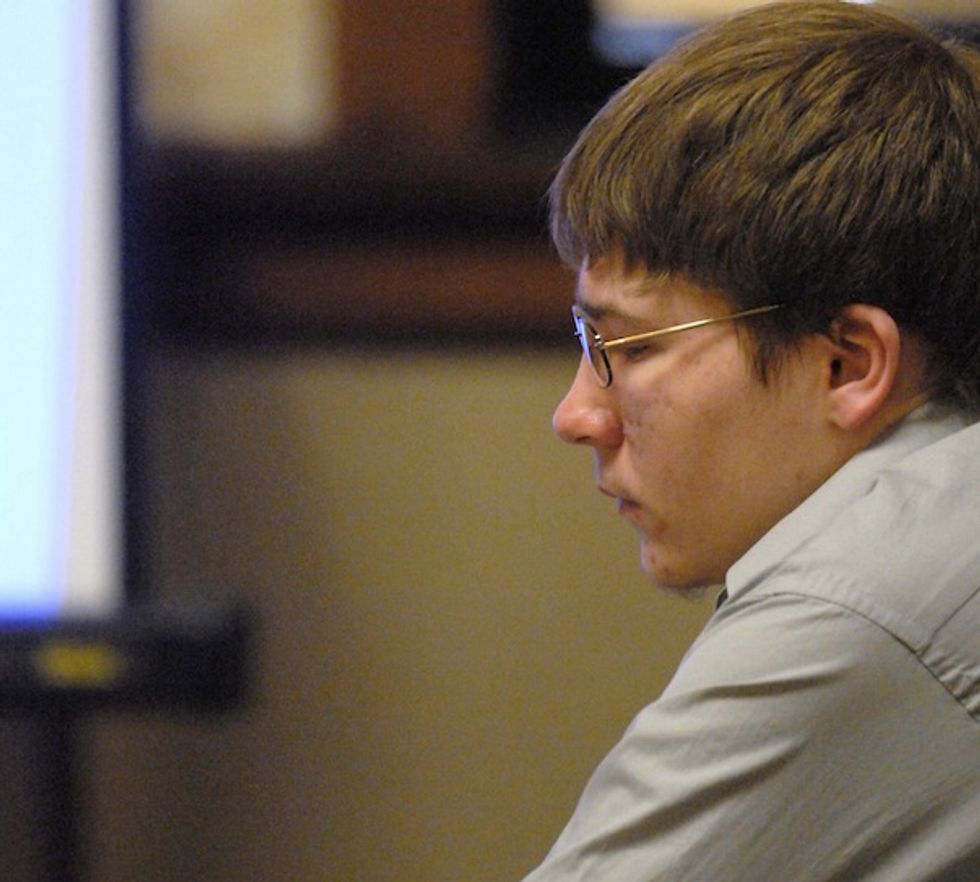 Brendan Dassey, 17, listens to testimony during his murder trial Friday, April 20, 2007, at the Manitowoc County Courthouse in Manitowoc, Wis. (AP Photo/Jaslyn Gilbert, Pool)
It was after he saw the hit Netflix documentary, "Making a Murderer," though, that Dassey came to fully believe in his brother's innocence.
"I think there's just a lot of shady things in there about how they found the key after seven searches, and how Brendan says they slit [her] throat ... there was never any blood, but there's blood in the car," he said, noting that the purported inconsistencies surrounding Halbach's blood were troubling. "It really kind of paints a different picture from their eyes. It's a twisted story."
Dassey said that he simply came to feel — like many viewers — as though the prosecution's story didn't quite add up.
Listen to Dassey's song "They Didn't Do It" below:
He hasn't seen Brendan in person since 2011 "because he can only have a limited amount of people on his visitation list," though Dassey said that his brother has always been "consistent that he is not guilty" since his trial and incarceration back in 2007.
In fact, Dassey recalled once visiting his younger brother in prison and directly asking him about the crime.
"I just asked him ... and he looked me in the eye with a confident look and said, 'I didn't do this. I was playing video games that night,'" Dassey recalled.
Though they don't see one another, they occasionally exchange letters about Dassey's wife and kids and other "general stuff," he explained.
As for why he's now speaking out with claims of his brother's innocence, Dassey said that he believes that society is now on his side and that he is no longer afraid to share his perspective, despite previously refraining to do so amid ridicule for "having the Dassey name."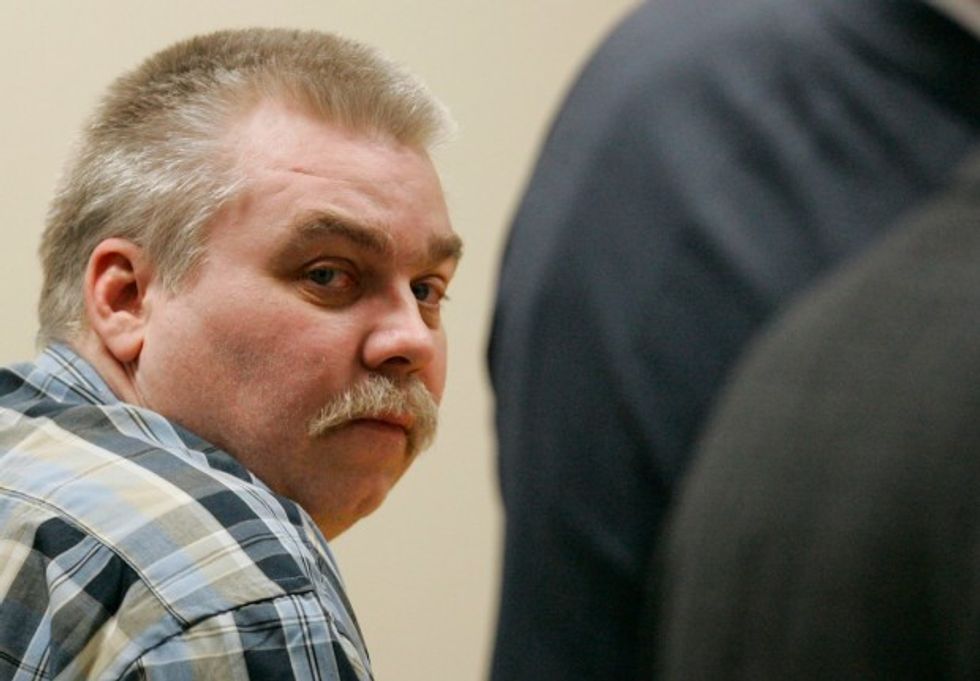 Steven Avery looks around a courtroom in the Calumet County Courthouse before the verdict was read in his trial, March 18, 2007, in Chilton, Wis. (AP Photo/Jeffrey Phelps, Pool, File)
"There are still some haters out there saying they are guilty and [should] rot in hell," he said. "I think people are firm in what they believe in the beginning. Some people just have closed hearts."
After learning the details of the crime in 2005, Dassey also revealed that he sent a sympathy letter to the Halbachs family, detailing how sorry he was for their loss — something that he said was done out of profound sadness over what had unfolded.
"I don't know if they took it as an insult, but my intentions were good with that letter," Dassey said. "My heart just really sunk for that family."
Dassey said that the Halbachs never responded to that letter.
Dassey is hardly alone in his contention that Dassey and Avery didn't commit the Halbach murder. Avery's former defense attorney Dean Strang recently explained in a point-by-point interview with The Church Boys why he believes his former client is innocent. Listen below:
Others, though, like WISN radio reporter Dan O'Donnell, who was in the courtroom during Avery's now-infamous murder trial, believe that Avery is, without a doubt, guilty of the crime.
He has launched the "Rebutting a Murderer" podcast series to tackle the narrative presented in "Making a Murderer," embarking on the project after seeing that so many people have "such a misled idea about this case and what the evidence actually showed."
Listen to O'Donnell make his case below:
And if you want more information on "Making a Murderer" and the Halbach case: Avery was originally convicted of sexual assault in 1985, serving 18 years until he was exonerated in 2003 based on DNA evidence.
Two years after his exoneration and release, Avery sued the Manitowoc County sheriffs department for $36 million over his false imprisonment. But in 2005, just weeks after depositions of local cops who were associated with the case and subsequent lawsuit took place, Avery was, again, arrested — but this time on an entirely different charge: murder.
In a shocking twist of events, Avery went from a well-known exoneree in a sexual assault case to an accused killer, as prosecutors claimed that he murdered Halbach, a photographer who had come to his house on Oct. 31, 2005, to photograph a van for Auto Trader magazine.
Avery and his nephew — then-16-year-old Brendan Dassey — were eventually convicted of the crime in 2007; both men are currently serving life sentences, with the former having no chance of parole, as the New York Times reported.
--
Follow the author of this story on Twitter and Facebook: