An attorney out of Texas filed a lawsuit in federal court on Thursday, challenging the presidential eligibility of Sen. Ted Cruz (R-Texas).
According to Bloomberg Politics, who first reported the news of the lawsuit, the suit seeks to clarify whether or not Cruz would be eligible to serve as president, should he become the Republican nominee and win the general election in November.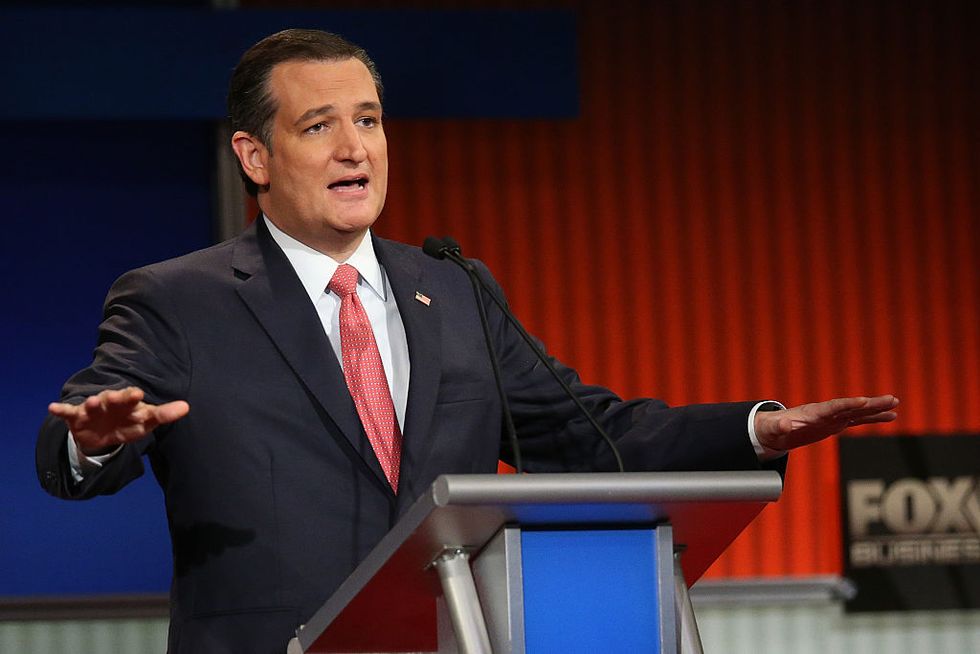 Ted Cruz participates in the Fox Business Network Republican presidential debate at the North Charleston Coliseum and Performing Arts Center, Jan. 14, 2016. (Getty Images/Scott Olson)
"This 229-year question has never been pled, presented to or finally decided by or resolved by the U.S. Supreme Court," Newton Schwartz said in the suit. "Only the U.S. Supreme Court can finally decide, determine judicially and settle this issue now."
"The U.S. Constitution is not a popularity document for fair weather only," the Houston attorney added. "However persuasive one finds each side in this debate, the final decision ultimately rests in the hands of five or more of nine Justices on the Supreme Court as mandated by the Constitution."
Schwartz emphasized in the suit that the case should be settled as soon as possible, considering the Feb. 1 Iowa caucuses are just two weeks away. If the case isn't settled, Schwartz warns of another Bush v. Gore fiasco, meaning the Supreme Court could possibly decide who succeeds President Barack Obama.
Over the last two weeks, Cruz's Canadian birth has been a hotly contested issue. That contest came to a head Thursday night when Cruz and Republican front-runner Donald Trump sparred over the issue. Most, however, thought Cruz came out on the winning end of the exchange.
—
Follow the author of this story on Twitter and Facebook:
[facebook //www.facebook.com/plugins/like.php?href=