A California nurse's son played a terrible prank on her when he convinced her, her employer, and her associates on Thursday that she was one of the three lucky Powerball jackpot winners from Wednesday's drawing in the latest lottery drama.
The woman, whose name has not been publicly revealed, has been identified as a 62-year-old senior registered nurse at Park Avenue Health Care and Wellness Center in Pomona, according to KABC.
The nurse's trouble all began when her son allegedly texted her a photo of her ticket on Thursday, saying that it had completely matched all six of the record-shattering $1.5 billion Powerball winning numbers, according to CNN. After her son's "revelation," matters quickly escalated from there when the nurse's employer and other associates publicly acknowledged the win.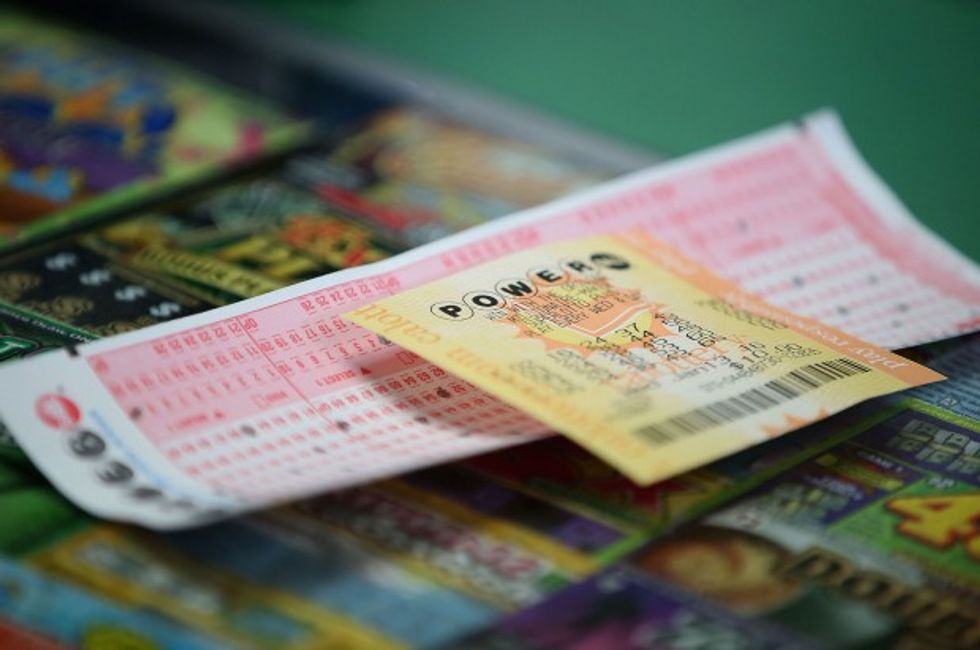 SAN LORENZO, CA - JANUARY 13: A Powerball ticket sits on the counter at Kavanagh Liquors on January 13, 2016 in San Lorenzo, California. Dozens of people lined up outside of Kavanagh Liquors, a store that has had several multi-million dollar winners, to purchase Powerball tickets in hopes of winning the estimated record-breaking $1.5 billion dollar jackpot. (Photo by Justin Sullivan/Getty Images)
"We were all talking about the Powerball, and who would have thought that the actual winner would have been here at our facility," David Levy, an administrator at Park Avenue Health and Wellness in Pomona told CNN. "Having her win couldn't have happened to a nicer person."
Many of the California Lottery officials expressed their skepticism when told by a spokesperson for the nursing home's owner, Shlomo Rechnitz, that the Powerball winner was a nurse in Pomona, according to KABC. Rechnitz reportedly purchased 18,000 tickets for both his employees and the residents at 80 nursing homes throughout California. The nurse's unlucky ticket had been purchased by Rechnitz.
Rechnitz was reportedly outraged by the son's "despicable" prank, and has said that he intends to buy the nurse an all-expense paid vacation in recompense for her son's prank, according to KABC.
"This might go down in the annals of history as the worst prank a son has ever played on his mother," said CNN correspondent Sara Sidner.
Yikes...California nurse falsely believes she wins #Powerball after son's cruel prank. @sarasidnerCNN live from CA. https://t.co/edyK1Tvfl6

— New Day (@New Day) 1452857785.0
—
Follow Kathryn Blackhurst (@kablackhurst) on Twitter