A would-be robber caught on surveillance video trying to hold up a convenience store in Texas didn't expect this to happen.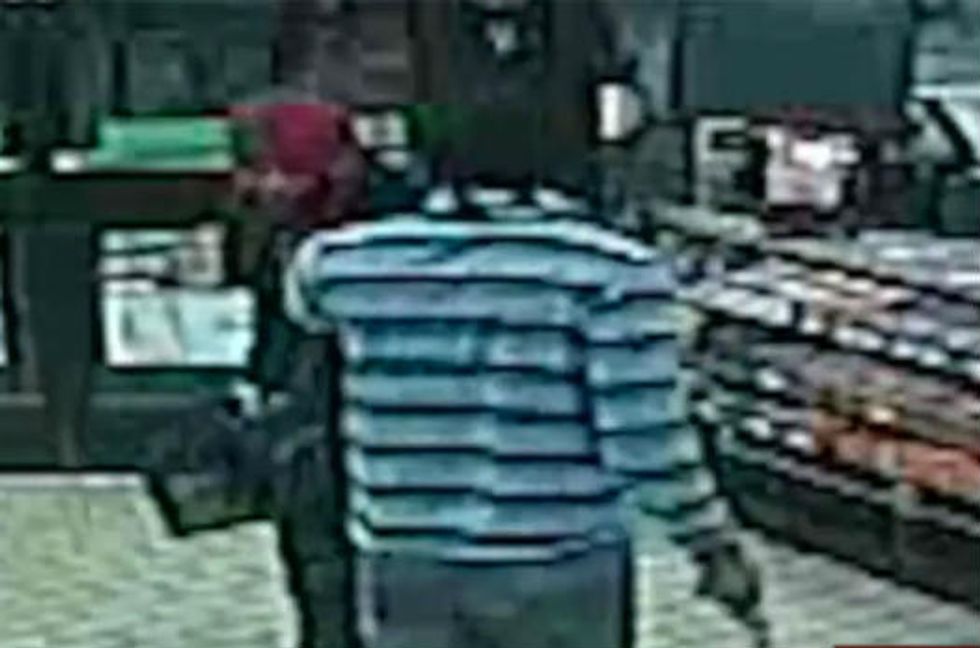 Image source: inForney.com
Police say that at around 2:30 a.m. Tuesday, a black male in his mid-20s went up to two registers at a Mesquite, Texas, 7Eleven store and demanded money from the clerk, inForney.com reported.
But the clerk wasn't about to give in that easily.
According to officer Lieutenant Brian Parrish, "The clerk fought back against the assault and eventually managed to gain control of the suspect's handgun."
See it for yourself:
Police suspect the same individual to be involved in a string of other armed robberies throughout the Dallas area, including two at cash stores, one at a Burger King and another at a gas station.
(H/T: inForney.com)