TAIPEI, Taiwan (TheBlaze/AP) — Pro-independence party candidate Tsai Ing-wen has claimed victory in Taiwan's presidential election, to become the island's first female head of state.
Tsai, 59, said in her victory speech late Saturday that the election outcome was a further show of how ingrained democracy has become in Taiwan.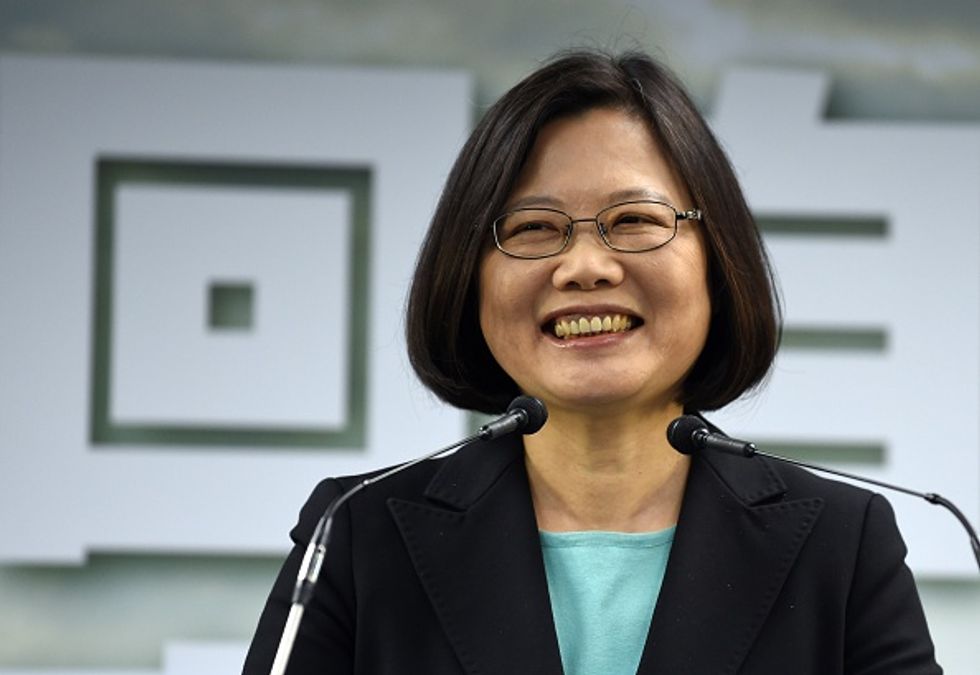 Tsai Ing-wen, chairwoman of Taiwan's main opposition Democratic Progressive Party (DPP), smiles during a press conference in Taipei on April 15, 2015. The DPP announced on April 15 that Tsai will run for president in 2016 in the hope of becoming the island's first ever woman leader. (Photo credit Sam Yeh/AFP/Getty Images)
Nationalist candidate Eric Chu has earlier conceded a massive loss and resigned from leadership of the China-friendly party that has governed for eight years.
Buzzfeed reported that as the relationship between Taiwan and China is already complicated, Tsai's election could complicate it further. However, in her victory speech, she advocated for both sides to show "dignity and reciprocity."
Tsai also thanked the U.S. and Japan for their support and said it is a "new era" in Taiwan.  
The new legislature will be seated next month, and Tsai will be inaugurated later.