WASHINGTON  — The U.S. military has released its first official account of Iran's seizure and subsequent release of 10 U.S. sailors in the Persian Gulf who strayed into Iranian waters last week in small boats.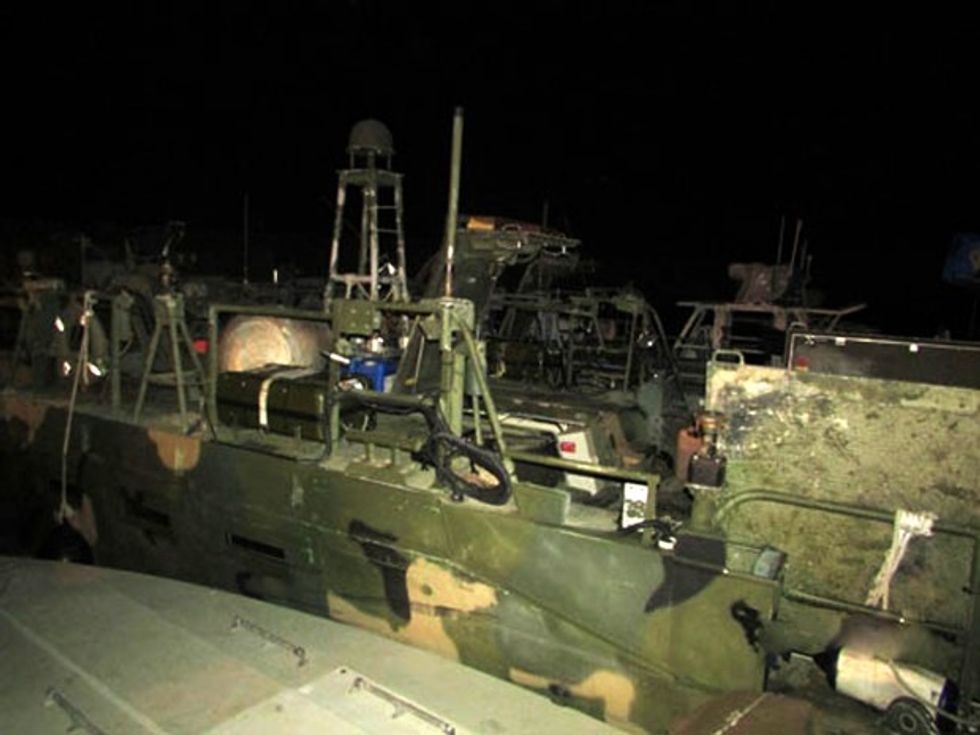 This picture released by the Iranian Revolutionary Guards on Wednesday, Jan. 13, 2016, shows American Navy boats in custody of the guards in an undisclosed location in Iran. Iranian state television is reporting that all 10 U.S. sailors detained by Iran after entering its territorial waters have been released. Iran's Revolutionary Guard said the sailors were released Wednesday after it was determined that their entry was not intentional. (Sepahnews via AP)
The account U.S. Central Command offered on Monday adds some detail to what was already known about the incident, but it leaves unanswered such key questions as why the boat crews deviated from their planned route and entered Iranian territorial waters.
The report says the sailors were not mistreated during approximately 15 hours in Iranian hands. They had been traveling from Kuwait to Bahrain.
It says a post-recovery inventory of the boats accounted for all weapons, ammunition and communications gear, except for two SIM cards apparently removed from two hand-held satellite phones.